No one is beneath or beyond God's mercy. God made a way for a runaway slave girl and the child she did not choose to bear. She bore the brunt of other's poor decisions and the consequences of some of her own poor choices. God still cared and met her when and where she needed Him most.
Let's start with the back story in Genesis 16. God told Abram, later known as Abraham, that he would be the father of a nation. Since he and his wife had no children, and Sarai, at 76, was well past childbearing age, it was hard to see how that would happen.
Abram trusted God, but Sarai grew impatient and decided to take matters into her own hands.
She offered up her Egyptian slave girl, Hagar, to sleep with Abram and produce a child for them.
How did this Egyptian girl come to be a slave in Abram's household?
When Abram and Sarai went to Egypt to escape a famine in Canaan, Abram introduced Sarai not as his wife but as his sister. He feared he could be killed by any man who wished to have her. Consequently, Pharaoh took her into his harem, paying Abram in livestock and servants. When Pharaoh learned the truth, he expelled them from Egypt. Hagar may have been among the servants expelled with them.
What Sarai suggested was not unusual for the culture of the day. The surrogate delivered her child into the wife's waiting arms, and the child was considered the offspring of the husband and his wife. How sad to be treated as a child bearer but denied the role of a mother. Most of the references I checked identified Hagar not merely as a surrogate, but as a concubine to Abram.
Hagar was a slave, she was a woman, and she was a foreigner. Told to go into her master's bed, she had no choice but to obey.
No one would intercede for her or care about her personal space or dignity. When Hagar became pregnant, she thought this elevated her status in the household. She had a relationship of sorts with Abram, and she was in a position to give Abram what his wife could not. She may have hoped her place in the household was open to a permanent change for the better. In other words, she took full advantage of her situation.
Proverbs 16:18 comes to mind.
Pride goes before destruction, And a haughty spirit before a fall.

NKJV
That is undoubtedly true for Hagar. Tension grew between Sarai and Hagar. Hagar was insolent to Sarai, and Sarai began to treat Hagar harshly.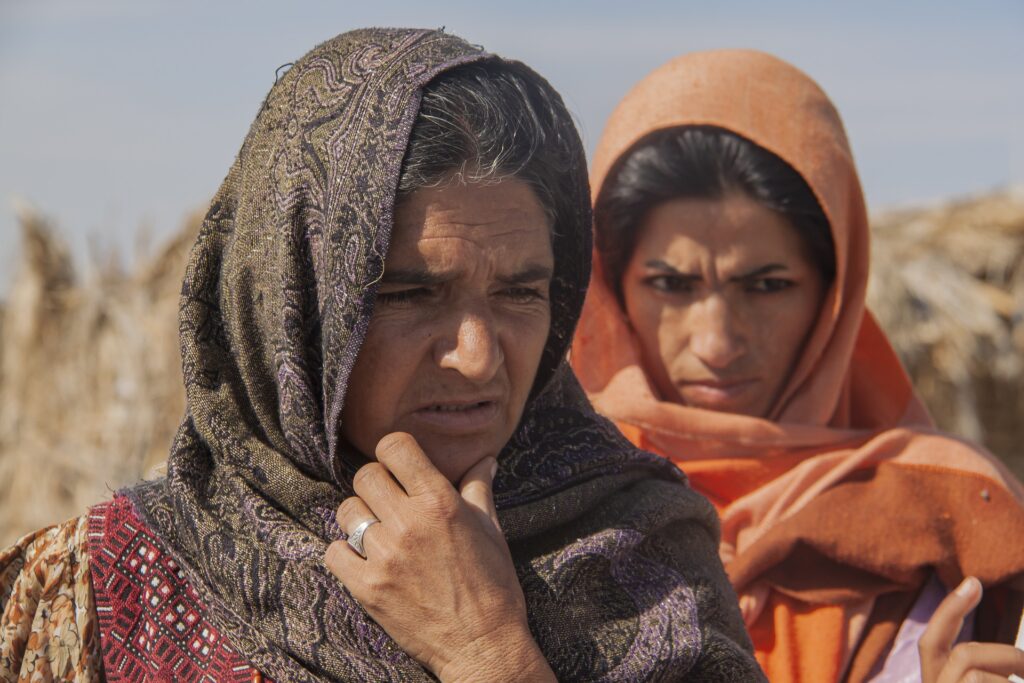 You have to love Genesis 16: 5, where Sarai very deftly finds a way to blame Abram for the trouble, even though this was all her idea.
Then Sarai said to Abram, "This is all your fault! I put my servant into your arms, but now that she's pregnant, she treats me with contempt. The LORD will show who's wrong—you or me!"

NLT
Abram had no intention of getting in the middle of this fight. He told Sarai to do what she wished with her servant, so the tension and the abuse continued.
Hagar let her pride get the best of her, and Sarai was wrong to use Hagar. Sarai should have trusted God. That wasn't Hagar's fault. Abram might have done more for her, but he didn't. He couldn't take the side of a slave, even a concubine, against his wife. There simply was no one to take Hagar's side. Hagar wasn't even part of God's plan. It is unlikely she even believed in Abram's God. She probably had her own Egyptian beliefs.
In desperation, bitterness, and misery, she did what many a slave has done. She ran away.
Hagar represents the plight of every woman who has felt trapped in an abusive relationship or who has been sexually abused. I know some of you have experienced times when you felt un-seen; when no one noticed or cared that you were in distress. You may have found yourself, like Hagar, in circumstances you could not control. You might have been denied protection from the very men in your life that should have been willing to protect and provide for you. Just writing these words touches a tender place in our hearts, a bruise, or a scar that reminds us of the times we, or women we have known and loved, were trapped in such circumstances.
Hagar ran into the wilderness, a lonely and desolate place. She had nowhere else to go. There was no refuge, no safe place for her.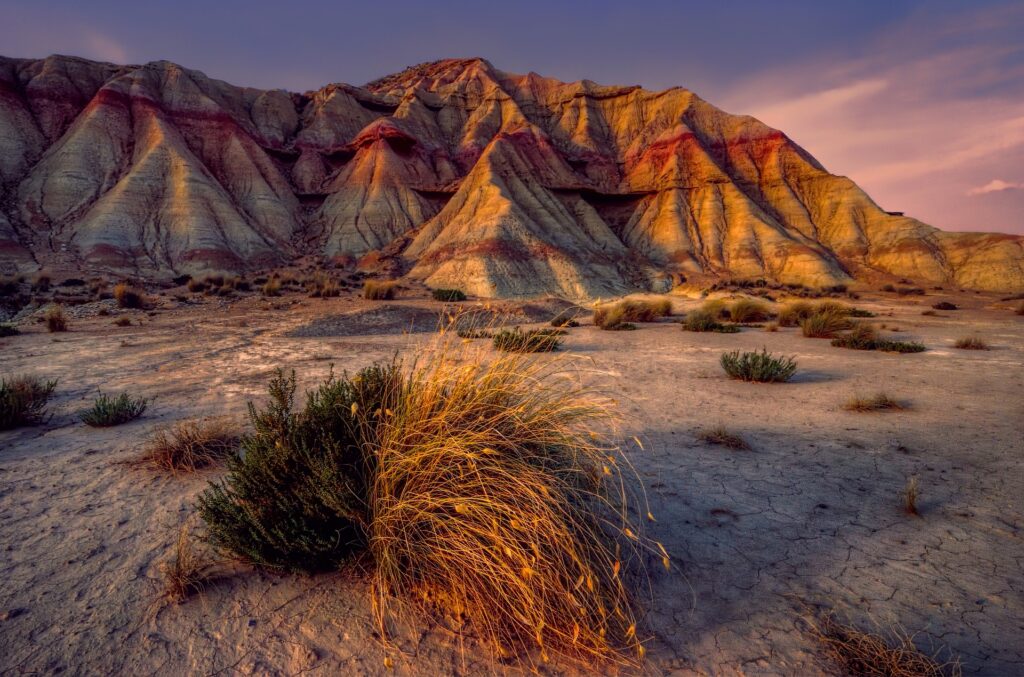 But, oh how I love this! God went looking for Hagar. Genesis 16:7 says that God sent an angel to find her. When no one cared about Hagar, God did. He sought her out. He went into the desert to find her and comfort her.
Verse 8 says that he found her by a spring and asked her,
"Hagar, Sarai's servant, where have you come from, and where are you going?"

NLT
Hagar was running away, but she had no idea where she was going. She only knew that she could not stay where she had been. I believe God wanted Hagar to think more intentionally about her life, as we all should do.
Sometimes, we are so caught up in the past, or so focused on our current circumstances that we can't begin to move forward. We can't divorce ourselves entirely from our past, even the hard parts. There are important lessons to be learned from our past experiences and especially, our past mistakes. To do nothing is no better. Stagnation is death.
Your past is your past. Own it. It's part of who you are today and part of who God intends you to be in the future. Be prepared to start moving forward.
Hagar was not part of God's initial plan for Abram and Sarai. That was all on Sarai and her impulsive and impatient decision. Hagar's circumstances were not her fault, but how she handled her relationship with Sarai didn't help her situation. Still, God made a way for Hagar.
He told her to return to her mistress and promised that her son, too, would be the father of a nation. Her son would be named Ishmael, and he would father the Ishmaelite nation. There was a place in history for Hagar and her progeny.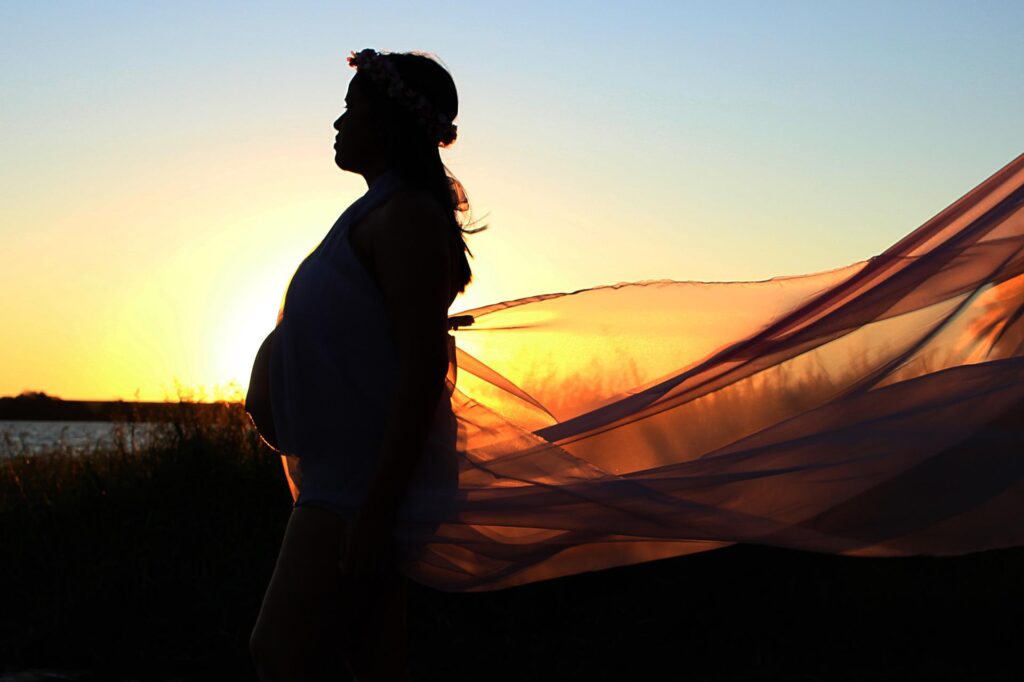 God knew she had been mistreated, even if she hadn't handled the situation well. God was merciful to Hagar and to her son. He gave her hope and a future to embrace. She knew where she had been, and now she knew for certain where she was going. She was going where God had promised a place for her and her son. Hagar obeyed and returned to Sarai.
Let me clarify that returning to an abusive relationship is rarely God's will. We have all heard too many stories of women compelled by their religion or scriptures related to marriage and divorce to remain in abusive relationships that were unhealthy for them and their children. God indeed hates divorce, but God loves his daughters and their children.
For God, as a loving father, His daughter's safety and security are above all else.
Hagar did as God directed, which is what we all must do. God alone knows the intricacies of any relationship and the long-term outcome of the direction He provides. Because God Himself, through an angel, clearly told her to return, she obeyed. Sarai may have been unkind, but Hagar's life was not in danger.
Scripture informs us that the rivalry and bitterness between her and Sarai continued until Hagar's son, Ishmael, was a teenager, and three years after Isaak, the child of promise, was born to Sarai and Abram. This is when Sarai convinced Abram to send them away, and God agreed.
Now, Hagar was no longer a slave, and God fulfilled his promise to her. When she was again in desperate need, wandering lost in the desert and dying of thirst, God heard Ishmael crying and revealed to Hagar a spring of water to save them. ( I think Ishmael may have been crying because his father had turned them out)
From that first encounter at the well, Hagar gave God a new name, a name unused and unknown up to that point. She called Him, "The God who sees me." Interesting that Ishmael's name means "God hears."
If you are in a place where you feel unseen or unsafe and if you see no way out, I can assure you that God sees you. God hears you. God can and will direct your path.
If you are growing weary waiting for God to reveal himself to you or to fulfill a long held promise, I encourage you to wait patiently for the Lord. He is never early and He is never late.
Whatever place you are in, I challenge you this week to answer the questions God asked Hagar.
Where have you been, and where are you going?
Are your plans, your plans, or are they the plans God ordained for you?
Have you been impatient with God's promises and taken matters into your own hands?
We all want to know God's will for our lives. We think in terms of the big picture. What about today? Just today? What is God's will for you today, and like Hagar, will you do it?
---
Why Doesn't God Just Heal Me
If you like what you've seen here, please consider picking up a copy of my book
Why Doesn't God Just Heal Me – available on Amazon.com
ebook, paperback, and Audible
Having endured an undiagnosed illness for thirty years, I prayed daily for healing and diligently searched the Bible to answer the questions we all ask when faith does not seem to be enough.
With a comprehensive and balanced application of scripture, I address the topic of healing and answer the questions that test our faith.