According to the Cambridge dictionary, an influencer is someone who affects or changes the way that other people behave. Long before social media coined the phrase, Miriam was truly an influencer.
Miriam was a bright and resourceful young girl. Pharaoh ordered that all male Hebrew babies be drowned in the Nile River. When Miriam's mother, Jochebed, gave birth to a beautiful baby boy, she defied Pharaoh's order. She made a reed basket, waterproofed it, placed baby Moses inside, and hid it in the reeds along the river. While Jochebed and Amram worked all day as slaves of Pharaoh, their young daughter, Miriam, stood watch.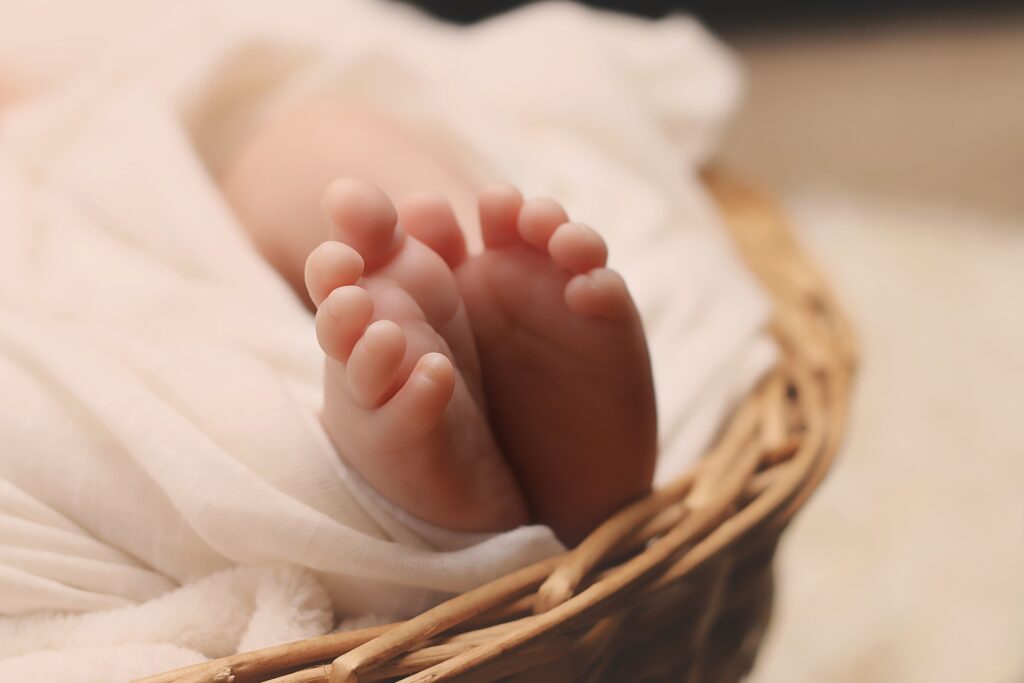 You know the story. Pharaoh's daughter came to bathe in the river, spotted the basket, and had her maids bring it to her. She determined to keep the child and raise him as her own. Miriam stepped forward and offered the name of a capable nursemaid for the child, Jochebed. Thanks to Miriam's quick thinking, Moses spent the first years of his life with his true family. Jochebed, Amram, Miriam and older brother, Aaron.
Fast forward 40 years. Moses is raised as part of Pharaoh's family, but he knows who he is. He wants to help his people, so when he sees a Hebrew slave being beaten, he kills the Egyptian overseer and hides the body. He is seen and found out, so he flees to the wilderness for 40 years.
Moses returns to Egypt, this time with orders from God to release the Hebrew slaves. He is reunited with his family, and he and his brother Aaron confront Pharaoh. I know this is all basic Sunday School.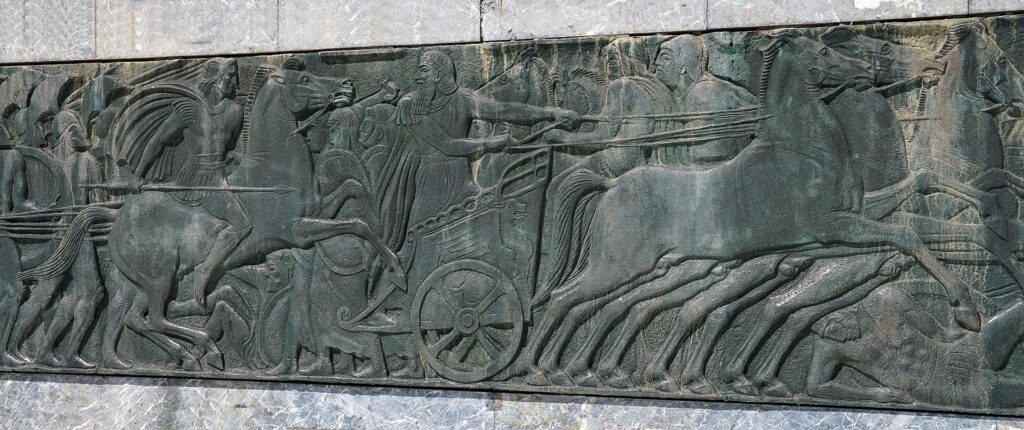 You have probably at least seen the Cecil B. DeMille movie, The Ten Commandments, with Charlton Heston as Moses. If the movie were reality, Moses was the star of the show, but Miriam would have won the award for Best Supporting Actress. Aaron would have won for Best Supporting Actor.
Micah 6:4 honors Miriam as part of the Deliverance team when God says:
For I brought you up from the land of Egypt, I redeemed you from the house of bondage; And I sent before you Moses, Aaron, and Miriam.

Micah 6:4 NKJV
Don't miss the significance of Miriam being counted as part of the leadership team here. When they crossed the Red Sea on dry land, Miriam led the women in song and dance, praising God and celebrating their miraculous deliverance. She initiated the first celebration of corporate worship.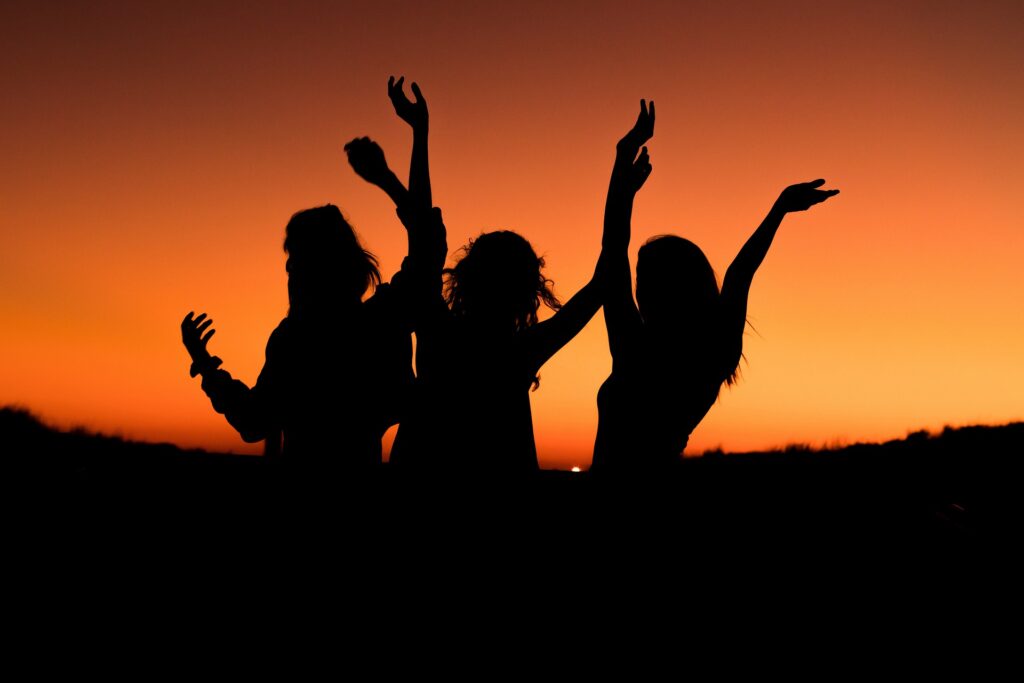 Miriam had a great deal of influence on the people and also on her brothers. But when Moses married a woman from a neighboring idolatrous nation, Miriam made a near-fatal mistake and changed the trajectory of her Spirit-led life.
Miriam and Aaron began to talk against Moses because of his Cushite wife, for he had married a Cushite.

Numbers 12:1
Ok. So Miriam didn't think Moses should have married a foreigner, an Ethiopian. Miriam probably thought her brother should choose a wife from among the Hebrews. She spoke openly of her disapproval, undermining her brother's fragile hold on the leadership of the barely formed nation. Moreover, she apparently brought Aaron (and others) into it. How do we know that?
Remember the story of Priscilla and Aquila? How the order in which names are used indicates who takes the lead in the relationship?
See Better Together 6/02/2022
When the scripture names Miriam before Aaron, it shows Miriam as the stronger personality and, in this case, the probable instigator.
They confront Moses together, but she goes beyond Moses' marriage and questions Moses' authority.
2 "Has the LORD spoken only through Moses?" they asked. "Hasn't he also spoken through us?"

Numbers 12:2 NIV
It is almost cringeworthy to read this because, in essence, they question God's choice of a leader, which, again, would not only undermine the people's confidence in Moses, it undermines God's choice and God's authority. God was fully aware of what was going down, and God himself called a meeting. Think of those moments on a job when the boss focuses his glare on you and says, "In my office. Now."
5 Then the LORD came down in a pillar of cloud; he stood at the entrance to the tent and summoned Aaron and Miriam. When the two of them stepped forward, 6 he said, "Listen to my words: "When there is a prophet among you, I, the LORD, reveal myself to them in visions, I speak to them in dreams.7 But this is not true of my servant Moses; he is faithful in all my house.8 With him I speak face to face, clearly and not in riddles; he sees the form of the LORD. Why then were you not afraid to speak against my servant Moses?"

Numbers 12:5-8 NIV
When the Lord left them and the cloud lifted, Miriam was covered with Leprosy, her skin white as snow. Aaron was not afflicted, which confirms that it was Miriam who started this and Miriam who most offended God.
All her life, she had trusted that still small voice, that inner moral compass, her spiritual intuition, and she had accomplished wonderful things.
She saved Israel's deliverer and later led the people in their first act of worship and thanksgiving. She was a prophetess, a leader, and a woman of influence. She was the first woman in the Bible given the title prophetess.
There was more to Miriam's discontent than a new sister-in-law. Beneath the surface of this complaint Miriam had another agenda in mind. She harbored secret sins of pride, ambition, discontent, and jealousy. Because Miriam was a person of influence, her actions had the potential to be a national catastrophe. She was using her influence to lead the people away from Moses, which could potentially also lead them away from God.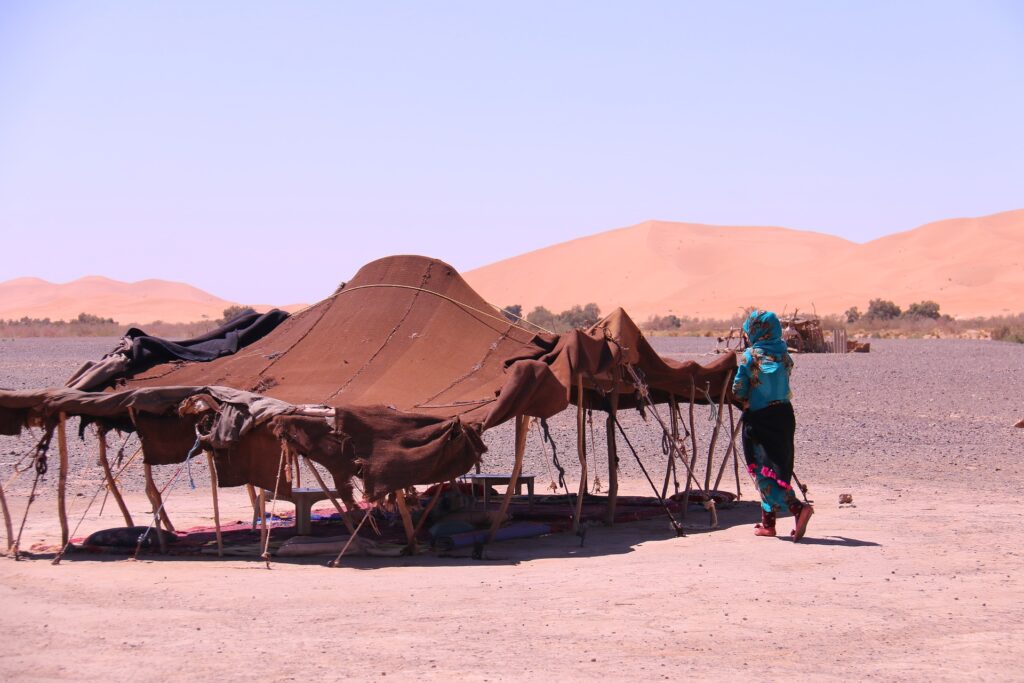 Moses and Aaron both loved their sister and pleaded with God for mercy. God shortened her time of exile to seven days. She was confined outside the camp, alone and no doubt miserable with regret. Mercifully, God healed her, and she was welcomed back into the fold but not into leadership.
She messed up. But God did not give up on her, nor did her brothers. When she returned to the camp, humbled, grateful, and chastised, she found forgiveness and grace. She maintained her influence and the love and esteem they all had for her. She was so loved that the entire camp waited until Miriam was healed and could travel on with them. They would not leave her behind.
I wonder if Miriam was afraid this foreign wife would have more influence on her brother than she enjoyed. She may have questioned his judgment and commitment to God and the nation. But honestly, it was none of her business. If Moses was wrong, it was a personal shortfall, not a national crisis.
I think Miriam took for granted the love of her brothers and even the respect and love the people had for her. She needed no title or specific authority to be a National leader and, to Israel, a National treasure. Miriam did not live to enter the Promised Land, but neither did Moses or Aaron. (I think God bypassed the land of Canaan and took them to a better reward.)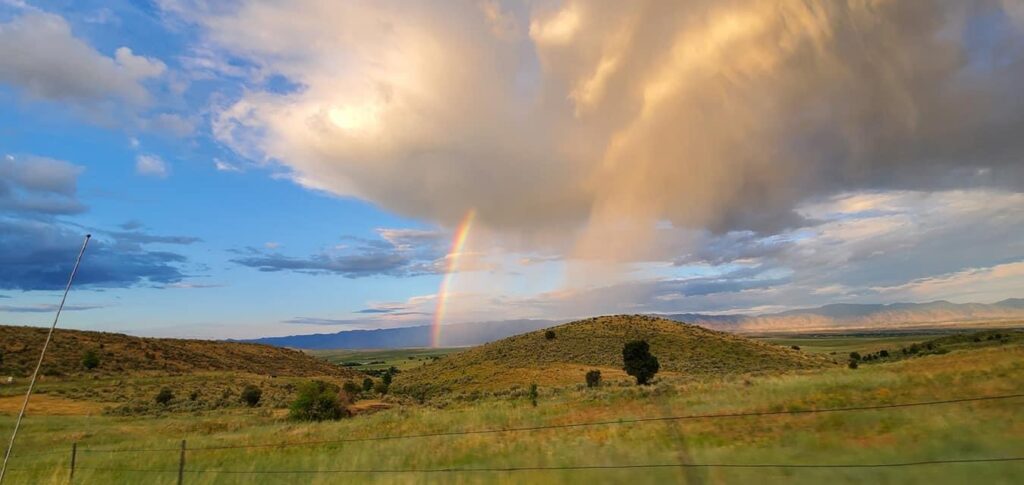 John Maxwell has said that in every business meeting, there is the one who leads the meeting and the one who leads the people. Miriam led the people. Miriam had influence, a gift she used wisely up until this moment when she used her influence to undermine her brother's authority.
Let us all take a lesson from Miriam's experience. For one thing, you don't need a title or a position to have influence and if you do indeed have influence, use it wisely, for good and not for evil.
Have you ever been critical of a leader and sought out others to agree with and support you? If you have, you already know that it never ends well.
Do not to allow ambition and pride to carry you down the wrong path. In other words, try mind your own business and stay in your own lane.

Think about those people in your life over whom you have some influence. Be a force for good. Do not let envy, criticism or ambition make you a source of division and destruction
---
Why Doesn't God Just Heal Me
If you like what you've seen here, please consider picking up a copy of my book
Why Doesn't God Just Heal Me – available on Amazon.com
ebook, paperback, and Audible
Having endured an undiagnosed illness for thirty years, I prayed daily for healing and diligently searched the Bible to answer the questions we all ask when faith does not seem to be enough.
With a comprehensive and balanced application of scripture, I address the topic of healing and answer the questions that test our faith.