I was praying about what to post next, and Naomi's name came to mind. I had to think a minute; who is Naomi? Oh yes, Ruth and Boaz. Naomi is the mother-in-law of Ruth. We know the story from Ruth's point of view, but Naomi seemed like an excellent topic to explore with Mother's Day this weekend.
Naomi is married to Elimelek. They live in Bethlehem during the time of the Judges with their sons, Mahlon and Kilian. There is a famine in the land, so Elimelek takes the family to Moab. Moab is a pagan culture that practiced polygamy and idol worship. This desperate move did not save the family. Not only did Elimelek die in Moab, but also both of their sons. The sons would have been grown when they died because we know they left widows, Orpah, and Ruth.
Before we go any further, let me point out that Elimelek did not trust God for their survival in Bethlehem and separated himself from his religion, culture, and family. Bringing his family to Moab provided food, physical sustenance, but now his sons married Moabite women, women who were brought up in pagan practices and had no connection to the Hebrew faith, something God strictly forbid.
With no sons to support her, Naomi decides to return to Bethlehem, where she at least has old friends and some family connections. As they begin to journey across the desert, Naomi turns to her daughters-in-law and urges them to return to Moab.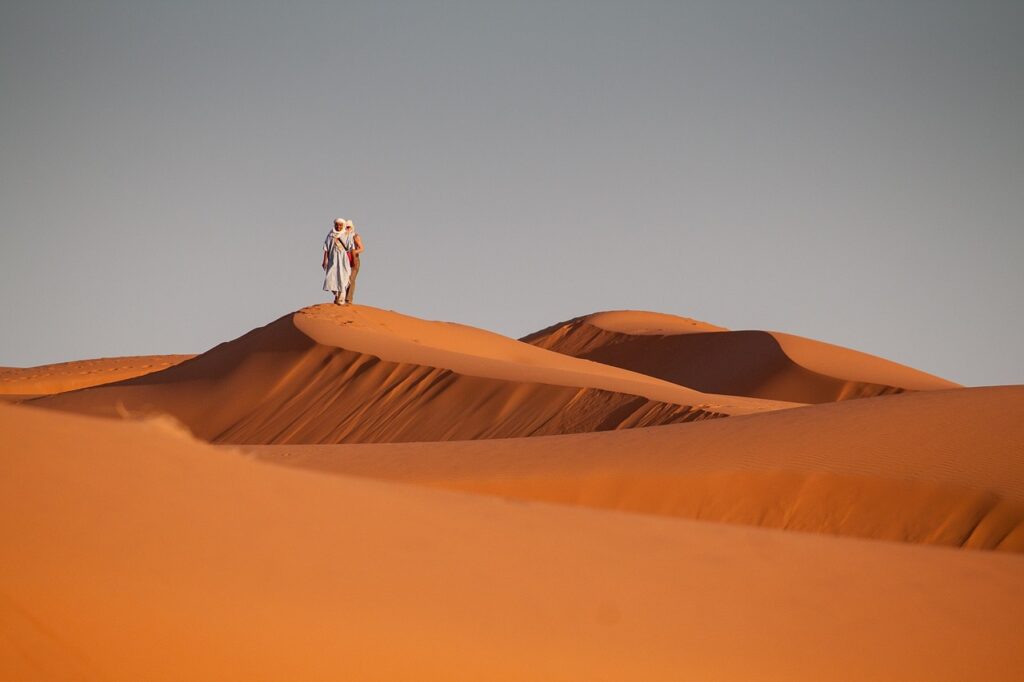 Naomi acted as a true mother, pointing out that she had nothing to offer them. She had no more sons for them to marry, and she was destitute. For their own good, she was willing to go on alone. What a sacrifice that would have been for Naomi.
Given a choice, Orpah turned back. Ruth chose to stay with Naomi and spoke those dearly loved words so often used today in marriage ceremonies. It is nowhere more beautifully said than in the King James Version
Ruth 1:16-17
16 And Ruth said, Intreat me not to leave thee, or to return from following after thee: for whither thou goest, I will go; and where thou lodgest, I will lodge: thy people shall be my people, and thy God my God: 17 Where thou diest, will I die, and there will I be buried: the LORD do so to me, and more also, if ought but death part thee and me.

KJV
In the original manuscript, Ruth seals her bond using the name Adonai, indicating her bond was not only to Naomi but also to the Hebrew people's faith. She tells Naomi, your God will be my God, as opposed to Orpah, who returned to her own people and presumably, to her former pagan beliefs.
Ruth had no obligation to Naomi. Her husband was dead, and she had no children, and yet, she chose to devote herself to Naomi and start a new life in Bethlehem. As a Moabite, she might not even be accepted there.
Naomi believed God had dealt harshly with her. Don't we all want to go back to that High School reunion or hometown celebration with stories of a happy and successful life?
Naomi says she left full and is returning empty. Although her old neighbors are glad to see her again, she tells them not to call her Naomi, which means "pleasant." Instead, she wants to be called Marah, which means" bitter."
Not every woman would relish living with a mother-in-law, but imagine living with a mother-in-law who describes herself as bitter. No, thank you.
Still, Ruth was determined to stay with Naomi and do what she could for her. These two women formed a deep-seated bond. There was between them a faith-based commitment to mutually support each other.
Naomi instructed Ruth in the traditions of her new land and her new religion, among them, the Hebrew practice of gleaning. Harvesters were to leave the corners of the fields uncut and the reapers were to leave behind stalks of grain for the sake of the poor, who would come after to glean the leavings.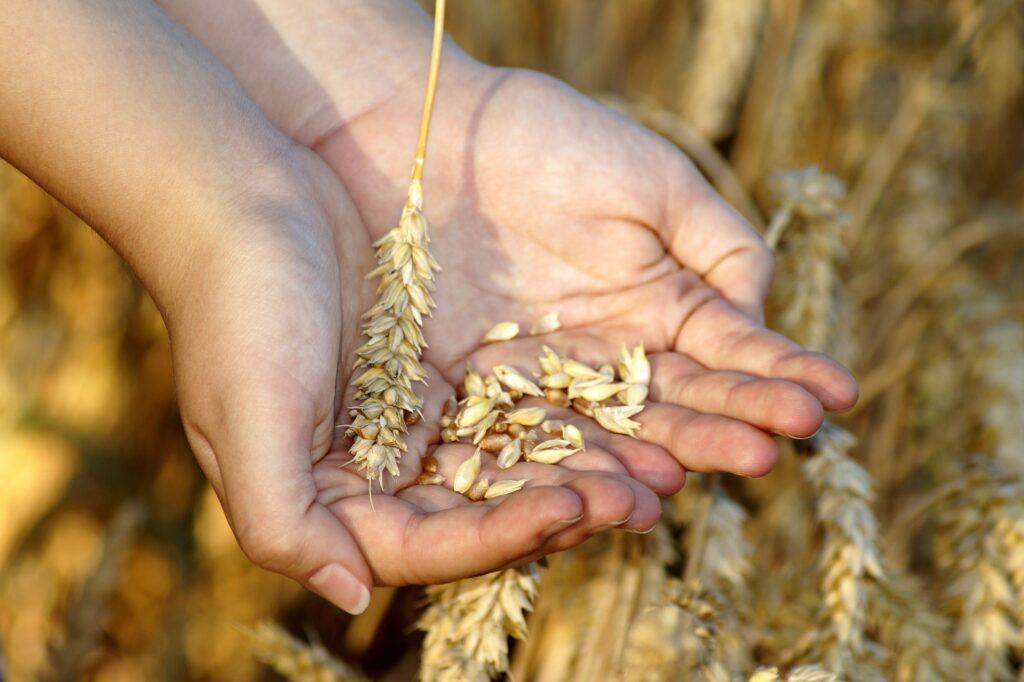 Ruth gleaned in the field of Boaz, unknowing that he was a relative of Abimelech. When Boaz showed an interest in Ruth and learned of her kindness to Naomi, he instructed the workers to be particularly kind to her.
Hearing this, Naomi stepped in and gave Ruth wise counsel on how she should inform Boaz that she wished him to marry her. This was not a seduction! Lying at Boaz's feet and asking him to lay the corner of his garment over her were in keeping with Hebrew tradition. Boaz and Ruth behaved with the same level of integrity we have already seen in them both.
Boaz and Ruth did marry, and although Ruth had no children in her first marriage, she gave birth to a son, Obed, who was the father of Jesse, who was the father of King David.
Naomi now had a grandson to love, and lived the rest of her life in the home of Boaz and Ruth, not only provided for but loved and honored for her wise counsel. She lost her husband and two sons, but God gave her a new family with Boaz and Ruth. She was, no doubt, no longer bitter.
Ruth 4:13 says that Naomi took the child in her arms and cared for him. She became his nurse, his nanny. It was not uncommon for a grandmother to be actively involved in a grandchild's upbringing. Those of us with grandchildren know the joy and comfort they give us.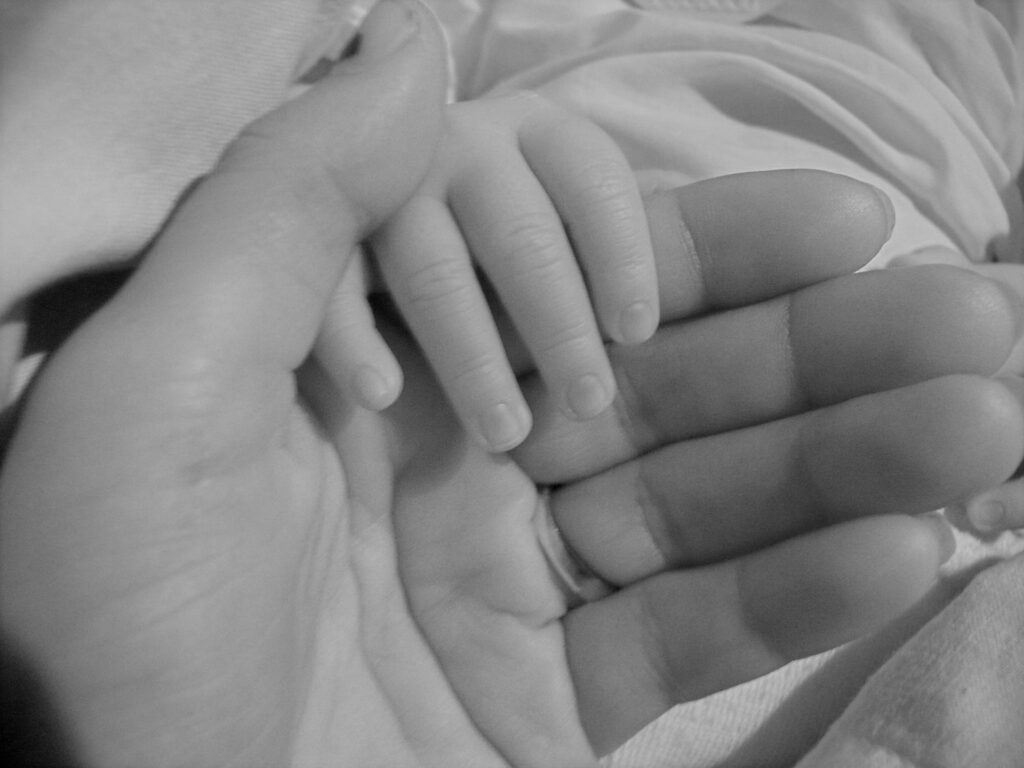 Mothers and Grandmothers can be wonderful teachers, counselors, mentors, and friends. And sometimes, they are not. But, how good God is to bring together women who need each other, and who can mutually support one another.
God turned Naomi's life around by bringing another woman alongside her to love and encourage her. What a difference that relationship made in both their lives. While Orpah disappeared from the narrative altogether, Naomi and Ruth became part of the genealogy of Jesus Christ.
In the midst of her bitterness, could Naomi have imagined all that God yet had in store for her? She and her husband erred in going to Moab, but when she returned to her true home, God's blessing awaited her there. Three generations later, Naomi's great, great-grandson wrote in Psalm 30:11-12. (Again, I love it best in the King James version.)
Thou hast turned for me my mourning into dancing: thou hast put off my sackcloth, and girded me with gladness; 12 To the end that my glory may sing praise to thee, and not be silent. O LORD my God, I will give thanks unto thee for ever.

KJV
There are lessons I learned from my mother and grandmothers, and aunts, but as a young adult, I moved far away from my family. I did not have a clear connection to their wisdom in my adult years. God brought other women into my life, different mentors for different seasons of my life.
Though only a few years older than me, my best friend, Carol Southern, taught me about being a good mother when I had my first baby. A pastor's wife, Judy Engstrom, became a mentor and instructed me on how to ensure a happy marriage. A Bible study teacher, Carol Jensen, made me the Bible student I am today. How beautiful it is when an older, wiser woman bestows her accumulated wisdom and love to help a younger woman succeed in life!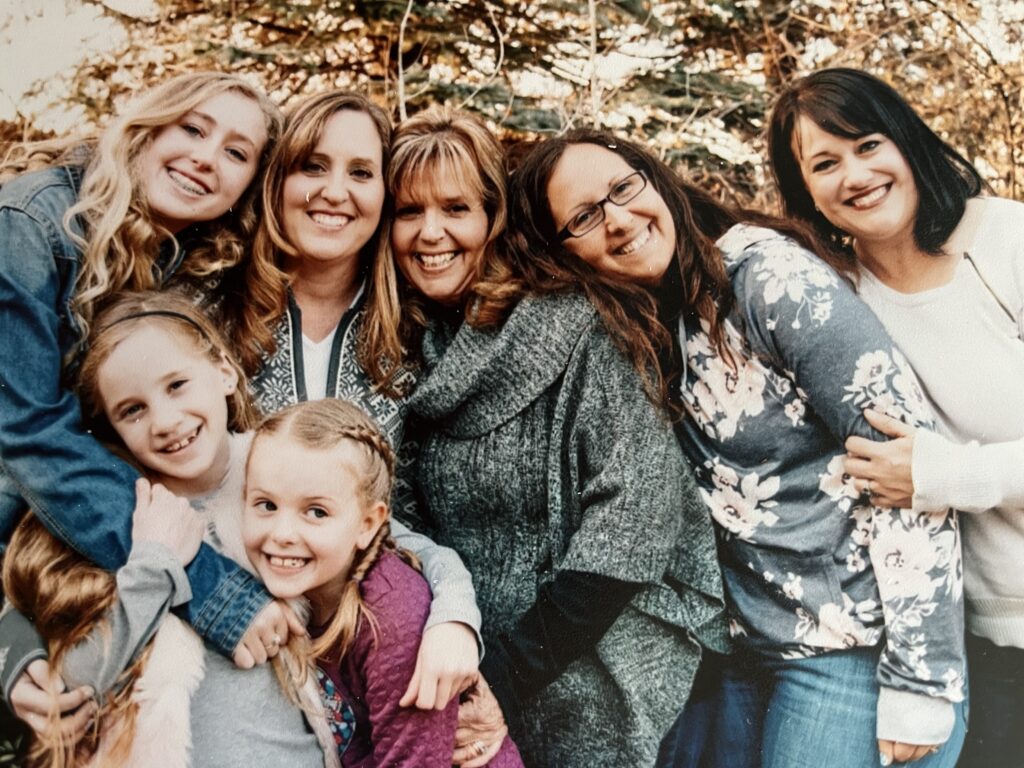 I now have two daughters, a daughter-in-law, and three granddaughters for whom I try to be a good example, a counselor, and a friend. I have also taken several other women into my heart and under my wing. They are likely all on this blog, and they know who they are! I take a special interest in them and love them like daughters (even those nearly my age!) I counsel them and pray for them and about them. Perhaps you, too, are a mother /mentor to other women in your life.
Perhaps you haven't considered that role for yourself. You may or may not have daughters of your own, but are there younger women who have benefitted from your life experience and wisdom? Are there younger women and girls somewhere in your church, neighborhood, or job who would welcome such a friendship?
Your mother is your mother, for better or worse, and no one can replace her, but perhaps there have been other women who have taken you under their wing, loved you, prayed for you, and helped you fulfill God's unique calling in your life.
As Mother's Day rolls around this week, honor your mother, no matter what relationship you had or have with her. And take a few minutes to think of the other women who have impacted your life for good, and if possible, send a note or make a phone call and let them know they made a difference to you.
If you feel you need a mentor, look around at the women in your life whom you admire, and make an effort to get to know them better. They may just be looking for an opportunity to come alongside you.
---
Why Doesn't God Just Heal Me
If you like what you've seen here, please consider picking up a copy of my book
Why Doesn't God Just Heal Me – available on Amazon.com
ebook, paperback, and Audible
Having endured an undiagnosed illness for thirty years, I prayed daily for healing and diligently searched the Bible to answer the questions we all ask when faith does not seem to be enough.
With a comprehensive and balanced application of scripture, I address the topic of healing and answer the questions that test our faith.