Since I wrote about women in ministry and leadership last week, I thought it appropriate to write this week about a married couple who ministered side by side with the Apostle Paul.
Tom and I spent 12 years in full-time ministry together. I have to admit; it was a rocky start. As anyone with a newly retired spouse knows, being together 24/7 has its challenges until you settle into some routine and figure out how your new lifestyle will work. Our relationship went through a seismic shift. With grim humor, I would say there was a whole lot of shaking going on! In time, we learned to minister in tandem and to trust each other's instincts, spiritual gifts, and strengths. Our role model and goal were to emulate Aquila and Priscilla.
When Claudius Caesar deported all Jews from Rome, Aquila and Priscilla escaped to Corinth, in Greece. They were tentmakers. When Aquila met Paul, also a tentmaker by trade, they all three worked together.
Can you imagine spending every day working alongside Paul, cutting and sewing tent pieces while debating the Law and discussing the teachings of Jesus and the apostles? Paul was also a highly educated Pharisee. Iron sharpens to iron, and Priscilla was very much a part of that.
After eighteen months, they folded up their business and sailed together to Ephesus, where they stayed while Paul went on. They hosted a home church and continued the work of the gospel there in Ephesus.
Aquila and Priscilla are always mentioned together. Always. Of six references to them in the New Testament, only once is Aquila mentioned without Priscilla, which is in Acts 18:2 when he first met Paul.
More astounding, Priscilla is named first in three of the five references to this couple. That might not seem like much to you (Tomato –Tah-MAh-toe), but in the Greco- Roman world, it was very unusual for a wife's name to be mentioned before her husband's name, if her name was given at all.
To show you how significant this is, take note that in Acts, starting in chapter 9, we read how Barnabas stood up for Paul when the disciples were suspicious of this former persecutor of Christians. The two men then traveled together on missionary journeys. Barnabas was mentoring Paul. Barnabas was the leader and is always mentioned first until Acts 13, where Paul begins to take the lead in preaching, and from that point on, they are most often referred to as Paul and Barnabas.
When Priscilla is named first, it could indicate that she played at least an equal ministry role with her husband, if not a leading role in some of their ministry work. It is especially important when we get to Acts 18.
An Egyptian Evangelist, Apollos, came to Ephesus to speak. When Aquila and Priscilla heard him preach, they were concerned. His teachings about Jesus were accurate, but he only knew about John's baptism. He had not yet learned the rest of the story, probably about Jesus's death and resurrection and all that followed.
Acts 18: 26
26 He began to speak boldly in the synagogue. When Priscilla and Aquila heard him, they invited him to their home and explained to him the way of God more adequately.

NIV
It says they took him aside, but her name is listed first, which might indicate she was the more capable teacher. I love that they ministered together and in tandem. They were a perfect model for how Tom and I wanted our ministry to work.
She didn't speak or teach independent of her husband, nor did Aquila operate independently of her. They ministered together, deferring to one another in love, respecting and making full use of each other's gifts and abilities.
I should note for those of you in CMA, I always said Tom was the Evangelist and I was not! I deferred all decisions to his authority.
We always said that we shared responsibility, not authority. I am speaking here of actual prayer and counseling ministry.
When Tom and I prayed with people at altar calls or counseled with them, Tom often addressed the practical need and explained ministry policy or Biblical doctrine. I added words of affirmation and scripture-based encouragement. Sometimes, Tom wanted me to take the lead in ministering or counseling someone. Sometimes, I remained silent, sensing and sometimes knowing that this was something only Tom should address.
Priscilla was afforded much freedom in ministry, as was I. Some would reason that I was under my husband's authority, under his covering. That's true, but that is not the only reason I could minister freely with him. I attained that freedom because my husband had come to trust me and my ability to hear from and obey the Holy Spirit. It was not just a matter of authority, but of trust and having proven myself to be trustworthy.
Several lines in Proverbs 31 define a marriage of mutual respect and trust.
A wife of noble character who can find? She is worth far more than rubies.11 Her husband has full confidence in her and lacks nothing of value.12 She brings him good, not harm, all the days of her life.23 Her husband is respected at the city gate, where he takes his seat among the elders of the land.25 She is clothed with strength and dignity;26 She speaks with wisdom, and faithful instruction is on her tongue.30 Charm is deceptive, and beauty is fleeting; but a woman who fears the LORD is to be praised.

NIV
These verses speak to me of a husband who can fully and confidently trust his wife.
I have learned not to "step in front of my husband," as Tom puts it. A wife who steps out ahead of or in front of her husband embarrasses them both and may cost him the respect of others under his leadership.
Paul recognized Aquila and Priscilla as a team, never speaking of one without the other. Tom and I worked as a team, neither of us more important than the other. We supported each other's ministry with our individual gifts.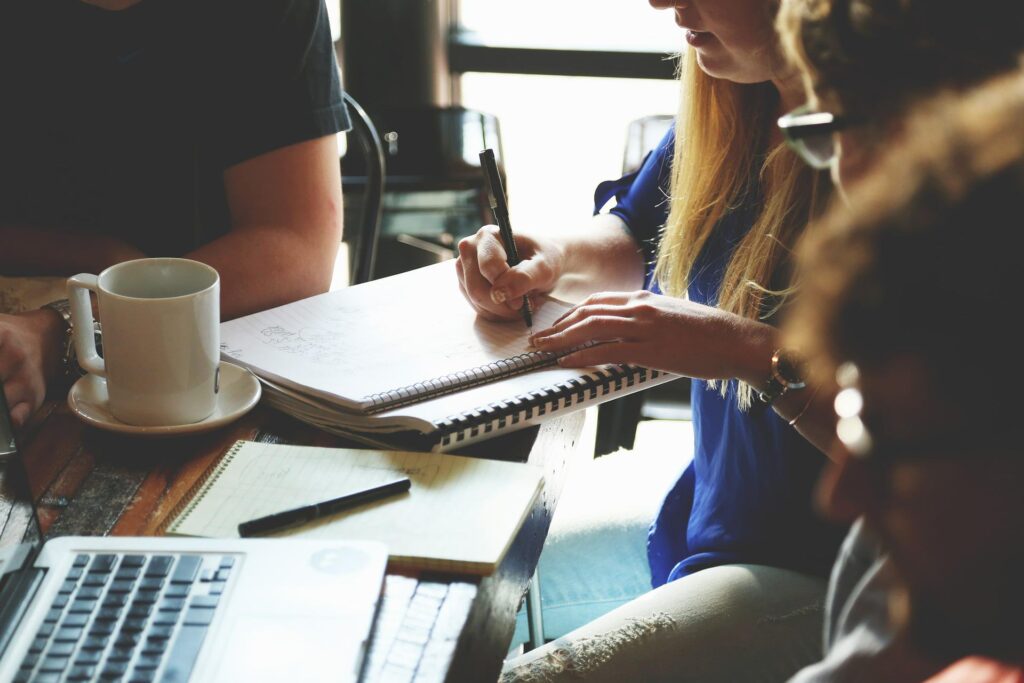 Being an avid Bible student and a voracious reader, I was an excellent resource for Tom when he prepared messages. I had that time to study because he worked as a millwright for thirty-three years, so I could stay home with the children and devote my time to Bible study.
Tom handles conflict far better than I do. He welcomes confrontation as a means to resolve conflicts. He was a buffer for me when people were angry or confrontational with us.
How grateful I have been for the trust and support my husband has given me and gives me even now. Neither of us went into the mission field alone. In fact, it is ill-advised. Jesus sent the disciples out two by two. Husbands and wives make great ministry teams, but you don't have to be married to have a fruitful ministry.
It's best for all concerned to have someone to stand with you, support you and even correct you, in love, if necessary, like Paul and Barnabas.
What became of Aquila and Priscilla? At some point, they returned to Rome. In July 19 AD, an event known as the Great Fire destroyed 10 of the 14 districts in Rome. Christians were the scapegoats blamed for starting the fire. Aquila and Priscilla were among the believers tortured and killed for their faith.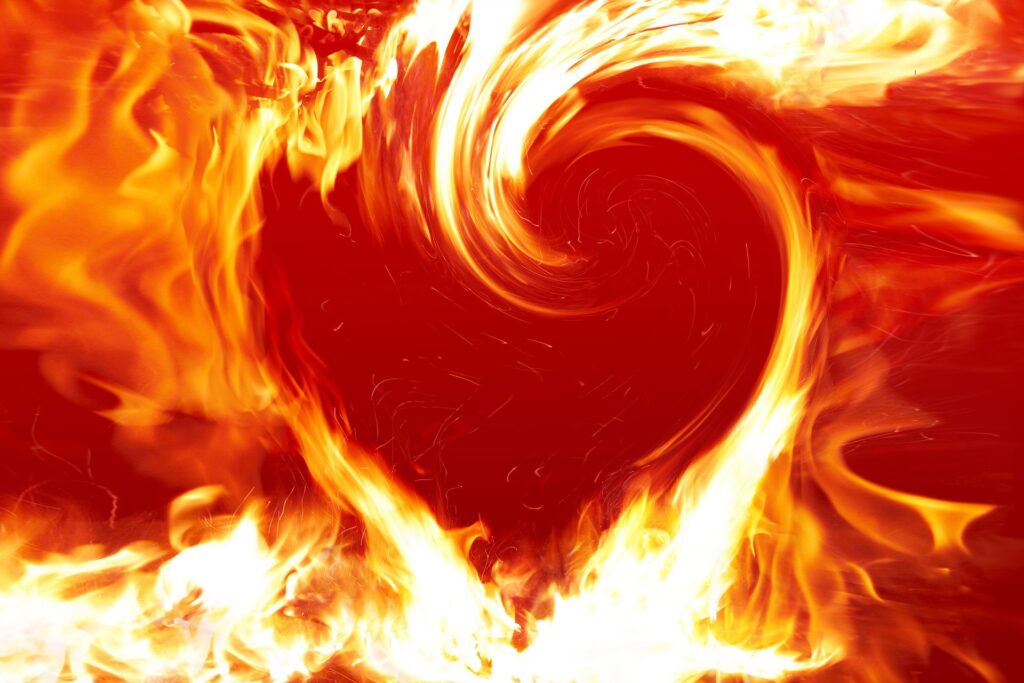 Now that Tom and I have retired from full-time ministry with CMA, we are grateful to be home and to spend more time with our children and grandchildren. Our desire and ability to minister together should a need arise hasn't changed.
Writing this blog is my ministry, but Tom stands with me, supporting me, making suggestions, and encouraging me. As he did in 2020 when I wrote, "Why Doesn't God Just Heal Me," he vacated our shared office to give me a quiet, uncluttered space to write. He has made a way for me to do the work my heart calls me to do now.
Is your spouse your ministry partner? Do you recognize and respect each other's gifts? One of the most common mistakes spouses make is to demand from each other, "Why can't you be more like me?" We weren't meant to be alike. Our strengths and weaknesses should complement each other. Where I am weak, he is strong and vice-versa. We have proven our ability to work together like Aquila and Priscilla.
Do you make room for each other's callings and gifts in your lives? What can you do to encourage further and support each other?
If not your spouse, is there a fellow believer who is a ministry partner for you, like Paul and Barnabas? Is there someone you could be mentoring as you go about the ministry God has called you to do? Is there someone who prays with you and for you and whom you pray for consistently? Give that some thought and let me know what you think.
Instead of FYI, I choose FFS= For Further Study. These are the verses that speak of Aquila and Priscilla. Acts 18:18, 26; Rom 16:3; 1 Cor 16:19; and 2 Tim 4:19.
---
Why Doesn't God Just Heal Me
If you like what you've seen here, please consider picking up a copy of my book
Why Doesn't God Just Heal Me – available on Amazon.com
ebook, paperback, and Audible
Having endured an undiagnosed illness for thirty years, I prayed daily for healing and diligently searched the Bible to answer the questions we all ask when faith does not seem to be enough.
With a comprehensive and balanced application of scripture, I address the topic of healing and answer the questions that test our faith.