This is an excerpt from my book, "Why Doesn't God Just Heal Me"
We've all been there. Someone we know and care about is suffering. We don't know how to help. In fear of doing the wrong thing, we sometimes do nothing at all. They feel neglected and misunderstood and we feel guilty. There is a better way.
Jeremiah had to be the most harshly treated prophet of all the Old Testament prophets. In Jeremiah 38, he is warning the people that God will not rescue them from the Babylonians. Nobody wants to hear bad news.
Several court officials approached the King to tell him that Jeremiah's prophesies were causing distress among the people. They wanted him silenced. The King shrugs and tells them to do what they think best. That's all they needed to hear.
So the officials took Jeremiah from his cell and lowered him by ropes into an empty cistern in the prison yard. It belonged to Malkijah, a member of the royal family. There was no water in the cistern, but there was a thick layer of mud at the bottom, and Jeremiah sank down into it.

Jeremiah 38:6 NLT
A cistern was a pit or pool designed to collect rainwater. The pit Jeremiah was lowered into was empty of water, but a deep layer of mud remained at the bottom. It was probably more than a few inches deep since the scripture states that Jeremiah sank down into this cold, thick sludge.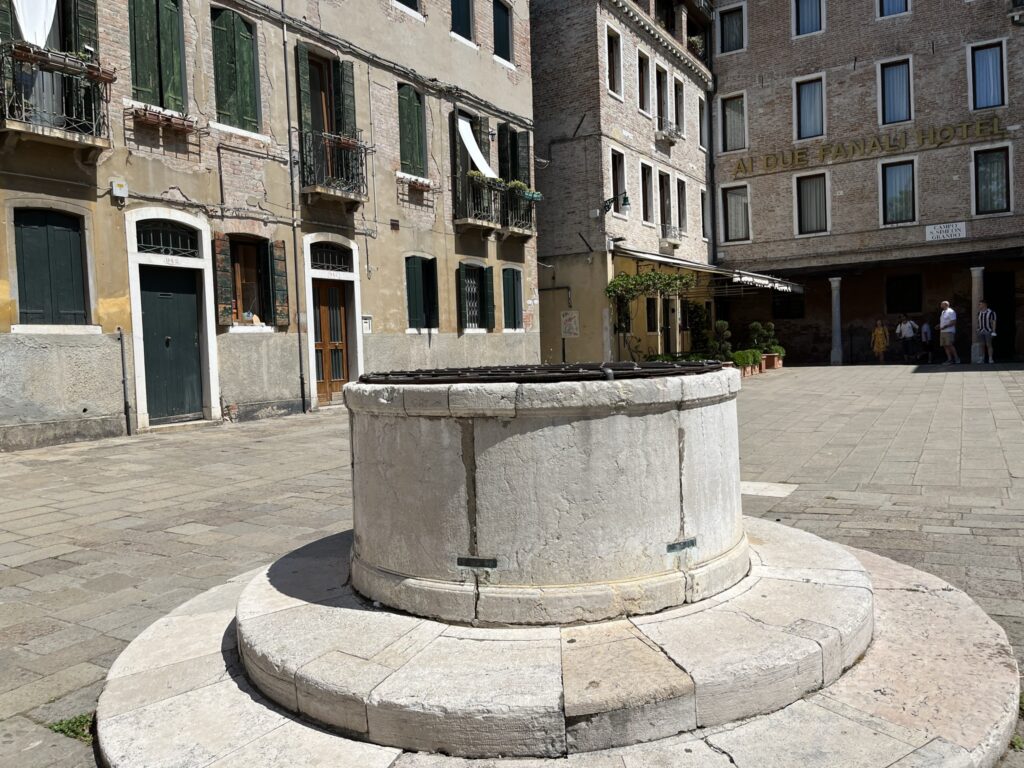 While in Venice last year, I found many cisterns as we wandered the city, and I thought of Jeremiah and his plight. Venice was built in the fifth century, so this was closer to what a genuine cistern might look like than anything I have seen in the United States.
No doubt Jeremiah cried out to God, and God sent an unlikely hero.
7 But Ebed-Melech the Ethiopian, an important court official, heard that Jeremiah was in the cistern. At that time, the King was holding court at the Benjamin Gate, 8 so Ebed-Melech rushed from the palace to speak with him. 9 "My lord the king," he said, "these men have done a very evil thing in putting Jeremiah the prophet into the cistern. He will soon die of hunger, for almost all the bread in the city is gone."

Jeremiah 38:7-9 NLT
The King agreed and told Ebed-Melech to take thirty men and rescue Jeremiah. We don't know why he agreed with Ebed-Melech other than knowing God orchestrated a rescue for Jeremiah. On his way to the cistern, Ebed- Melech took a side trip to a room in the basement of the treasury to grab a handful of rags and old clothes.
Wait. What? Why would he take the time to go and get rags right in the middle of a rescue mission? It's such a small detail, and it seems out of place. But here is why he took the time to gather up rags.
When he lowered the rope to Jeremiah to pull him out, he also lowered the rags and instructed Jeremiah to use them under his arms so the rope would not further chafe or bruise him.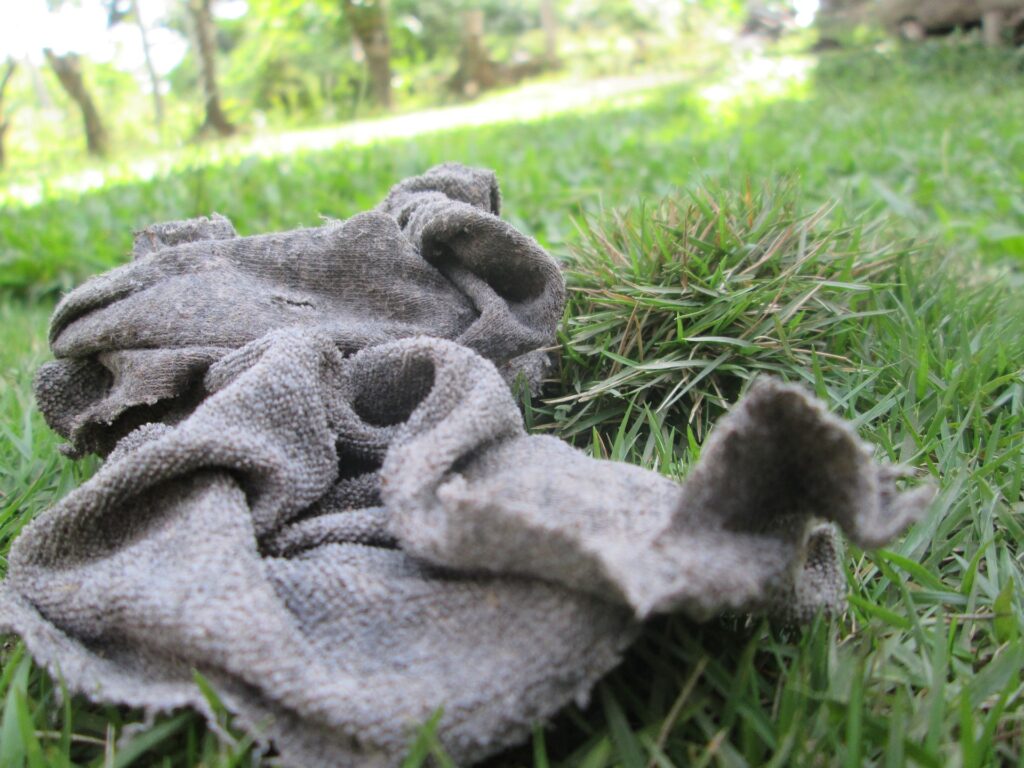 Jeremiah was cold, hungry, and dirty, encased in mud. But Ebed-Melech was concerned about his comfort and not causing further pain or distress. So he provided rags to soften the painful binding of the ropes used to rescue him. Pulling him out of the pit was one thing, but this concern to not cause him any further discomfort was kindness itself. Once Jeremiah was pulled out of the cistern, his ordeal wasn't over. He was returned to a prison cell. It was still better than the bottom of the cistern.
Ebed-Melech could not secure his release completely but cared enough to intercede for Jeremiah and treat him with consideration and kindness.
Ebed- Melech represents those who come into our lives motivated by concern and full of compassion. They cannot cure us. They cannot offer us a full pardon. They cannot fully rescue us. Yet, they help to pull us out of the pit, and while working to alleviate our suffering, they do that little something extra to show us that they care.
An Ebed-Melech comes to make our situation less painful and less awful.
Ebed-Melechs are the ones who bring a casserole and stay to warm it up, set the table, and help clean up the kitchen. Or they may sit and share the meal with you to keep you company.
They are the ones who mow the lawn while you are in the hospital.
They don't just tell you to call if you need anything, they think of something to do to help, and then they do it.
They are the ones who bring a salve for your sores.
They don't have flowers delivered; they bring them and stay for a little while.
They don't just ask how you are; they wait for you to answer, and then they listen patiently.
They don't just say they will pray for you; they come and pray with you.
They help pull you out of the pit. They can't cure your cancer or take away your pain, but they come to offer what comfort and encouragement they are able to give.
Sometimes we don't go or make the phone call because we don't know what to say. That's ok. Maybe you don't have to say anything. Maybe they just need you to listen. Maybe they just need you to stand by and be quiet. There is comfort in companionable silence.
Sometimes we don't know how to help. When there is nothing we can do to rescue a friend in crisis, that's when it's the little things that make all the difference.
Who are the Ebed-Melechs in your life? More importantly, have you been an Ebed-Melech to someone else who is in a pit and needs a gentle rescue? Can you be someone's unlikely hero?
Ask God to show you if there is someone for whom he would like you to be an Ebed- Melech.
---
Why Doesn't God Just Heal Me
If you like what you've seen here, please consider picking up a copy of my book
Why Doesn't God Just Heal Me – available on Amazon.com
ebook, paperback, and Audible
Having endured an undiagnosed illness for thirty years, I prayed daily for healing and diligently searched the Bible to answer the questions we all ask when faith does not seem to be enough.
With a comprehensive and balanced application of scripture, I address the topic of healing and answer the questions that test our faith.