If you are open to it, there is some humor woven into the Bible narrative; at least, I think so. Consider Moses, tending sheep, minding his own business on the back side of the desert.
He might have thought it was a mirage the first time he spotted the burning bush. What the heck is that?!
Then God speaks, and Moses knows this is no mirage, no ordinary bush, and no ordinary day. Here is where I find the humor. God lists off all the ways he has heard the cries of his people. I am aware of their suffering, he says. I have come down to rescue them, he says. It all sounds so promising until we get to verse 10 and God calmly states," so I am sending you, Moses." W-h-a-a-a-a-t???
7 Then the LORD told him, "I have certainly seen the oppression of my people in Egypt. I have heard their cries of distress because of their harsh slave drivers. Yes, I am aware of their suffering. 8 So I have come down to rescue them from the power of the Egyptians and lead them out of Egypt into their own fertile and spacious land. It is a land flowing with milk and honey—the land where the Canaanites, Hittites, Amorites, Perizzites, Hivites, and Jebusites now live. 9 Look! The cry of the people of Israel has reached me, and I have seen how harshly the Egyptians abuse them. 10 Now go, for I am sending you to Pharaoh. You must lead my people Israel out of Egypt." Ex 3:7-10

Exodus 3:7-10
I can hear Moses now. "What do you mean you're sending me?"
You may have had, at some time in your life, something like a burning bush experience, a strong inclination that God would use you to take on some monumental task. And like Moses, you may have responded in much the same way.
What?! What do you mean you want me to start a church? What do you mean you want me to write a book? What do you mean you want me to evangelize the natives on that remote island? What do you mean you want me to feed the homeless people camped under the overpass? You want me to teach children's church?
Moses protested again and again with all the reasons why he was not up to the task, as you might also have done and maybe are doing even now. Moses finally complained that Pharaoh and even the Hebrews would not believe him if he told them God sent him.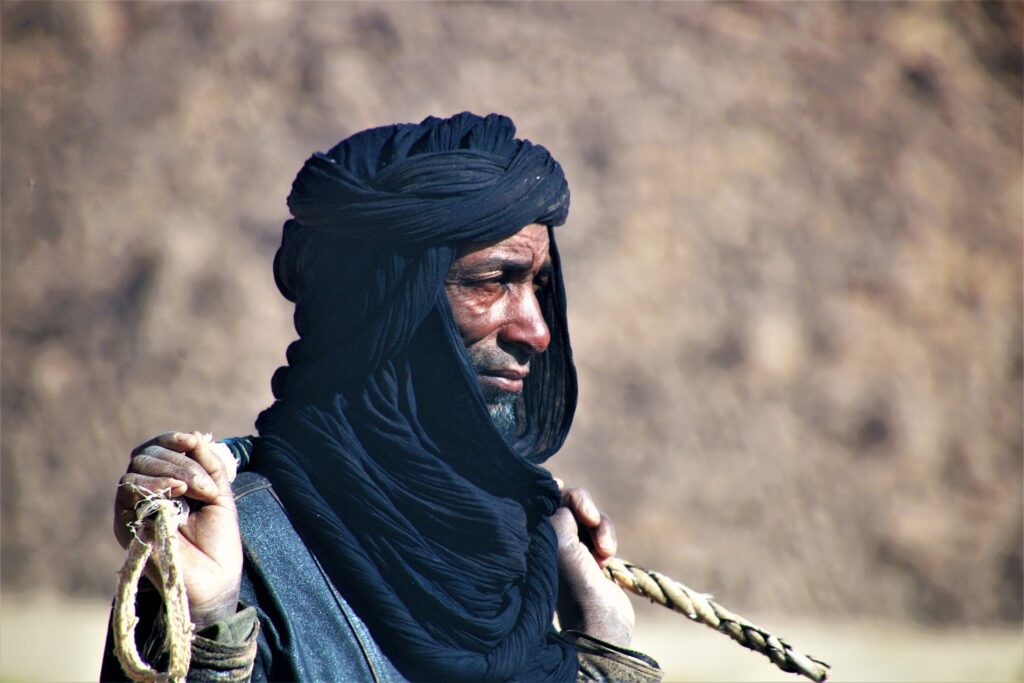 After answering all of Moses's questions, God has a question of his own. "What is that in your hand, Moses?" ( Ex 4:2-5 )
A shepherd's staff, Moses replied. "Throw it on the ground," God said. Then God turned that shepherd's staff into a snake, and when Moses picked it up, it turned back into an ordinary staff. God says (paraphrased) "What I just did for you here I will do for you in front of Pharaoh. Then Pharaoh will know who sent you!" I expect Moses got the message.
I have had several instances in my life when I felt God was calling me to take on a challenge that was either out of my comfort zone or something I simply did not want to do. I made excuses why I was not qualified and sometimes had to admit I was just plain scared.
Like Moses, I rattled off all the reasons why I could not do what I thought God was asking me to do, and like Moses, I knew God was asking me, "What is that in your hand, Kathie?"
That's the question that will get you every time.
In 2017, I attended one of those social hour Paint Nites with my daughter-in-law Kris and my daughter Becky. It was a fun girl's night out. These are often held in bars or accompanied by wine-tasting parties. It was a little out of our comfort zone, but we tried it. What fun we had! When the class was over, we went straight to the hobby and craft store and set ourselves up with paints, brushes, and canvas.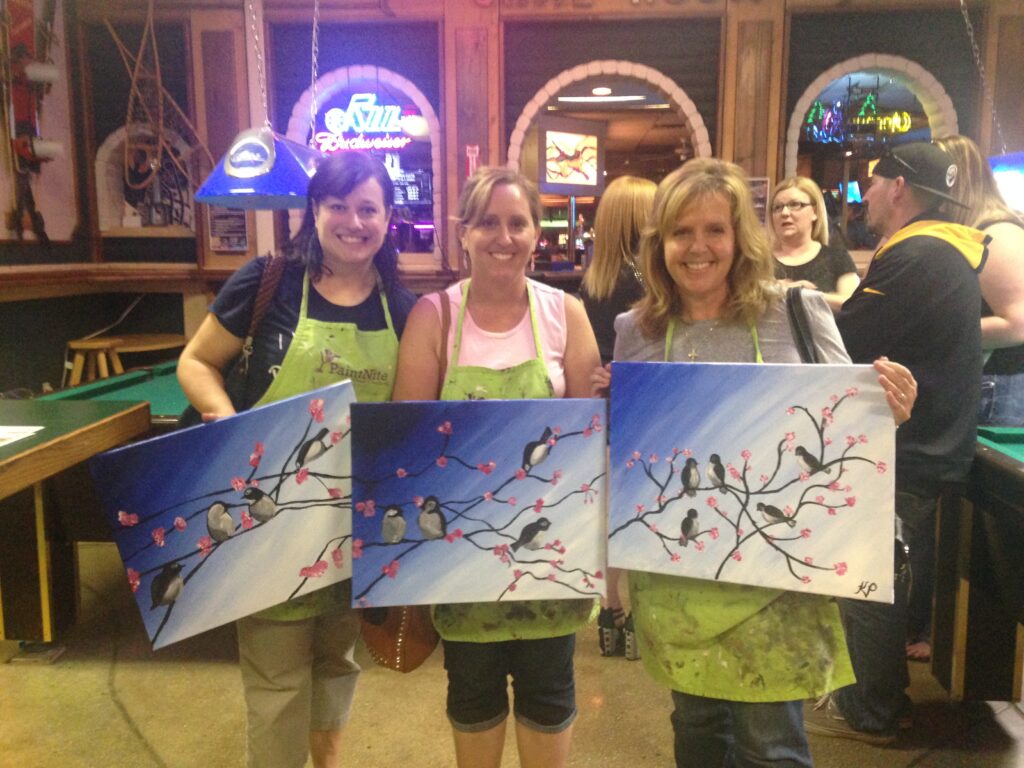 I was amazed at the age of 63 to discover a new interest, and I might add a bit immodestly, a new talent. My sister was the painter in the family. I left that to her. I never even tried it, but now I found I loved it and thought I could improve with time and practice. It was a break from my responsibilities in our then full-time ministry, and I determined it would be a hobby apart from any ministry work.
God did not agree with me.
Sometime later, I met with my small church's leadership ladies to discuss how we could draw our ladies together. Our church had been through some difficult challenges, and many of our attendees hardly knew each other. We wanted to break down those walls, and ladies' teas did not seem to be cutting it.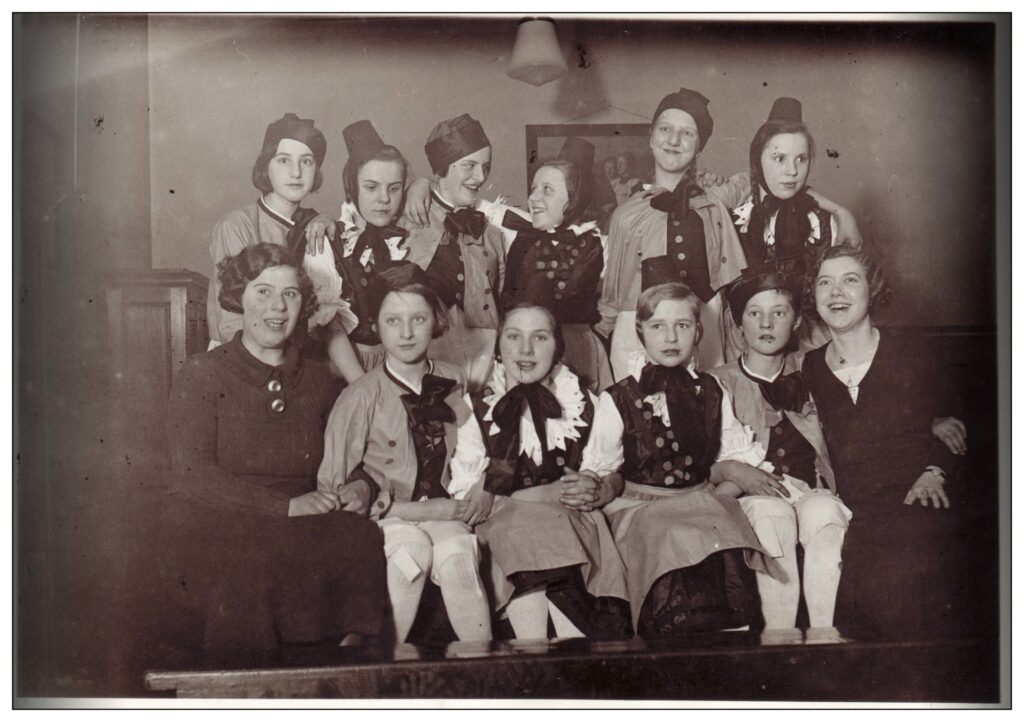 I didn't see it that day, but a bush was burning somewhere! I offered to share a devotional message and teach them how to do one simple painting that aligned with the message. I had been painting for a year or two by them and thought I had at least enough skill to teach an easy painting.
We called it a Devotional Painting Day. The response was beyond our expectations. Most came nervous, shy, and skeptical. I kept assuring them it was not about art or even talent. It was about fun and fellowship. I watched as our ladies dropped their guard with each other, encouraged one another, and laughed at their sometimes unsatisfactory results. Doors opened to new friendships. Real ministry happened as women shared their stories with each other as they painted side by side. It was amazing.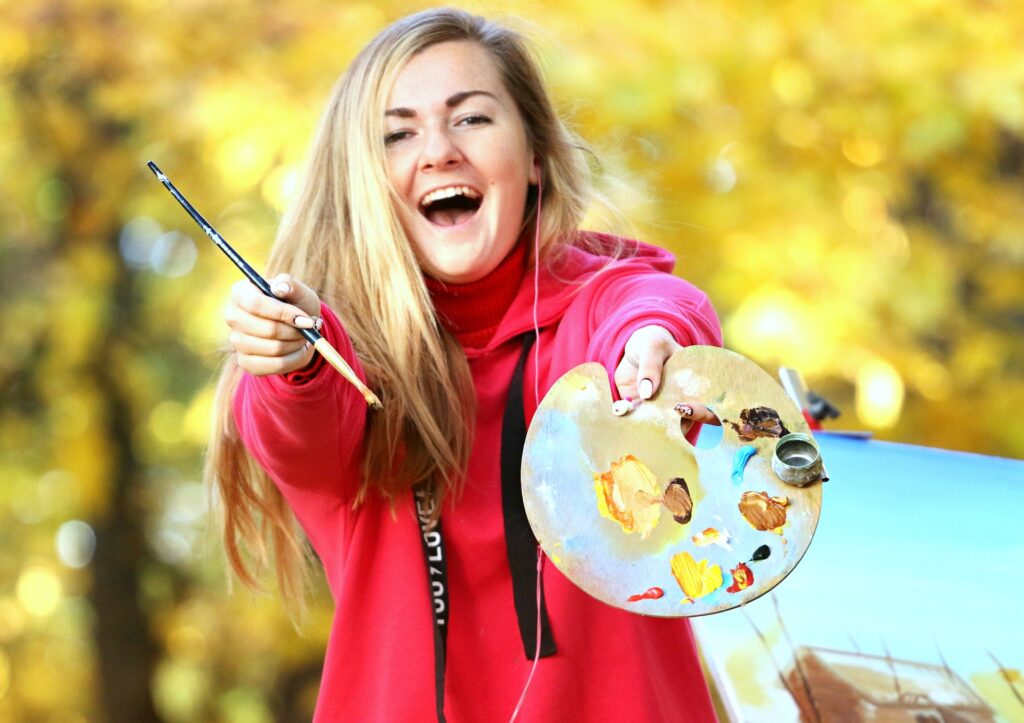 I had determined that painting would be my hobby, not a ministry tool. I was wrong. These sessions were so popular in my church that I incorporated paint sessions into my other ministry groups. What started as a calming distraction became a ministry opportunity.
"What is that in your hand, Kathie?"
This time, it was a paintbrush. Later, when I felt the call to write a book, it was the same. What is that in your hand, Kathie? A pen. (well, a laptop and a computer mouse, but you get the picture) For others, it could be any ability, gift, talent, special training, interest, or hobby.
Now I am going to ask you. What is that in your hand?
What has God given you that he might use to bless, encourage, and free others? It doesn't have to be a great talent. Moses' staff was merely an ordinary shepherd's tool, but in God's hands, it became something extraordinary.
God likes to turn the ordinary into the extraordinary. It's where Jesus began. It is known as the first miracle, the wedding feast at Cana. Jesus was there as a guest, along with his mother and many of his new friends. There was a social crisis when the host ran out of wine long before the celebration ended.
Jesus's mother went to him, and although he resisted her entreaty to intervene, she never the less turned to the servants and told them to do whatever he told them to do. It is a story familiar to all of us.
2 The next day there was a wedding celebration in the village of Cana in Galilee. Jesus' mother was there, 2 and Jesus and his disciples were also invited to the celebration. 3 The wine supply ran out during the festivities, so Jesus' mother told him, "They have no more wine."
4 "Dear woman, that's not our problem," Jesus replied. "My time has not yet come." 5 But his mother told the servants, "Do whatever he tells you."
6 Standing nearby were six stone water jars, used for Jewish ceremonial washing. Each could hold twenty to thirty gallons. 7 Jesus told the servants, "Fill the jars with water." When the jars had been filled, 8 he said, "Now dip some out, and take it to the master of ceremonies." So the servants followed his instructions.
9 When the master of ceremonies tasted the water that was now wine, not knowing where it had come from (though, of course, the servants knew), he called the bridegroom over.

John 2:1-9
This was the first miracle and it was the epitome of all Jesus would do. Have you ever taken note that the urns were used for ceremonial washing? They were used to hold water for washing feet, as was customary when entering a home. After walking in sandals on dusty roads while side-stepping animal droppings, washing one's feet before entering a house was customary.
They were plain ordinary water jars. Insignificant, simple water jars. The water was used to wash manure and dirt off one's feet, but then Jesus turned the water into wine, the best wine any of them had ever tasted. Ordinary water jars became the most exquisite wine decanters the world had ever known.
We may think of ourselves as ordinary, with nothing special to recommend us. Then Jesus fills us with something extraordinary and changes the trajectory and purpose of our lives. We are ordinary clay jars turned into wine decanters. We are water turned into wine. Jesus takes the ordinary and makes it extraordinary. Paint brushes, pens, wrenches, garden trowels, spatulas, sewing needles, shepherd's staffs, and water jars, all changed by his touch.
It is what Jesus changes in us that makes us extraordinary. We may look like the same water jars on the outside, but it's what's inside that counts! He gives us a new purpose and a new value in this world. He turned you into something special when he touched your heart and your life.
And now I ask you again, "What is that in your hand?" If you were to lay it down, as Moses did, what might God make of it? If you did (as Mary instructed the servants) "Whatever he tells you to do," what might God make of you?
---
Why Doesn't God Just Heal Me
If you like what you've seen here, please consider picking up a copy of my book
Why Doesn't God Just Heal Me – available on Amazon.com
ebook, paperback, and Audible
Having endured an undiagnosed illness for thirty years, I prayed daily for healing and diligently searched the Bible to answer the questions we all ask when faith does not seem to be enough.
With a comprehensive and balanced application of scripture, I address the topic of healing and answer the questions that test our faith.