I think we all start the New Year with some goal of self-improvement in mind. I think the one New Year's Resolution I hear most often, and have most often made myself, was to lose weight, eat healthier, and exercise more. Quitting a bad habit, like smoking or drinking, is probably pretty high on the list too. For believers, I most often hear about reading the Bible through in a year.
The concept of New Year's Resolutions originates from the Romans, who made pledges to their god, Janus, at the start of a new year. Janus is where we get the name of the first month of the year, January.
The truth is, most people fall off their get healthy/ quit bad habits wagon by February. Even reading the Bible in a year gets bogged down when you get into Numbers, Deuteronomy, and Leviticus.
As I surveyed the current status of my life, I wasn't sure there was anything I needed to commit myself to in 2023. I quit smoking in 1999. I never was a drinker. I am always trying to lose a few pounds, eat healthier, and exercise more. And I have read the Bible through several times, although only once did I accomplish it in a year. I never did it that way again because it felt too rushed. It became an obligation and one more thing to either check off my list for the day or feel guilty for falling behind.
I read through the Bible repeatedly, but I don't commit myself to a time limit.
I simply start reading a chapter a day in the Old Testament, beginning in Genesis. I add a chapter a day in the New Testament, starting in Matthew. There are 31 Proverbs, one for every day of the month, so adding one a day is easy. I love Psalms, and since there are 150, I read five a day when time allows. Sometimes I get through the whole plan for the day. Sometimes I only get to the Proverb of the day, and sometimes, I miss a day or two.
I don't always start in January, either. When I have read a Bible through, I often purchase a new Bible in a different version or opt for a study Bible with a specific focus. It keeps scripture fresh to me as I rotate through versions. The sidebars and notes in a study Bible can add a different perspective. I have been in the NLT version for a few years now. Last fall, I purchased a Women's Study Bible in the NIV translation.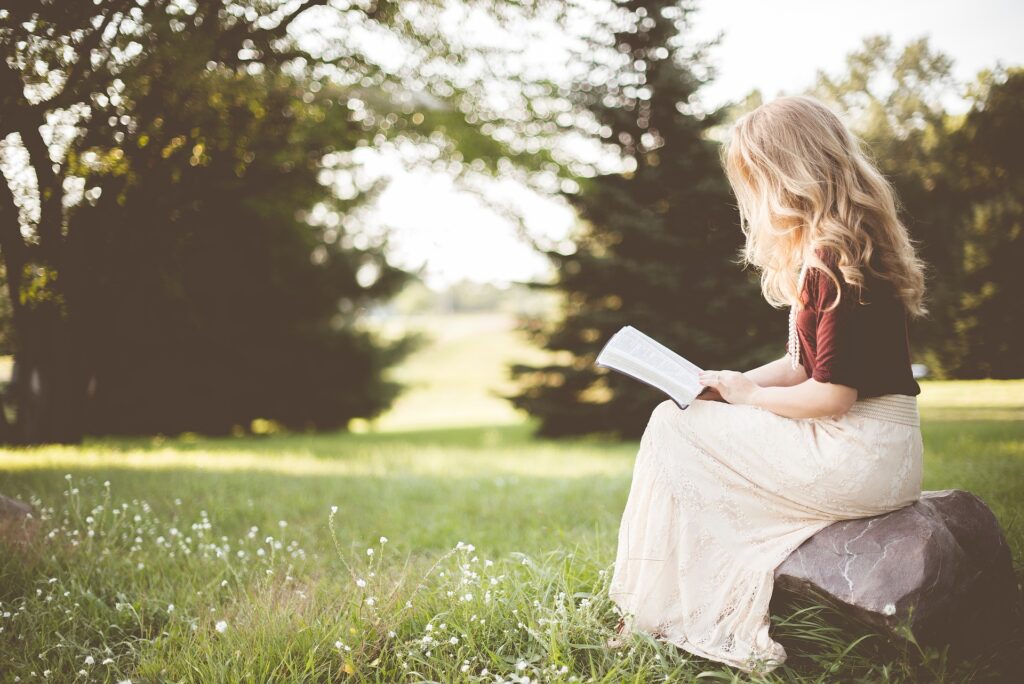 However you do it, reading through the Bible from start to finish is a great accomplishment and will enrich your faith and deepen your understanding. It is a worthy achievement.
Every morning I open my Bible in anticipation of the "the living word." The living word is when a specific verse jumps off the page at me. It may be something I've heard many times or a verse I have never particularly noticed. When a verse seems to stop me in my tracks, I do just that. I stop. God may be trying to tell me something. That is the definition of the living word.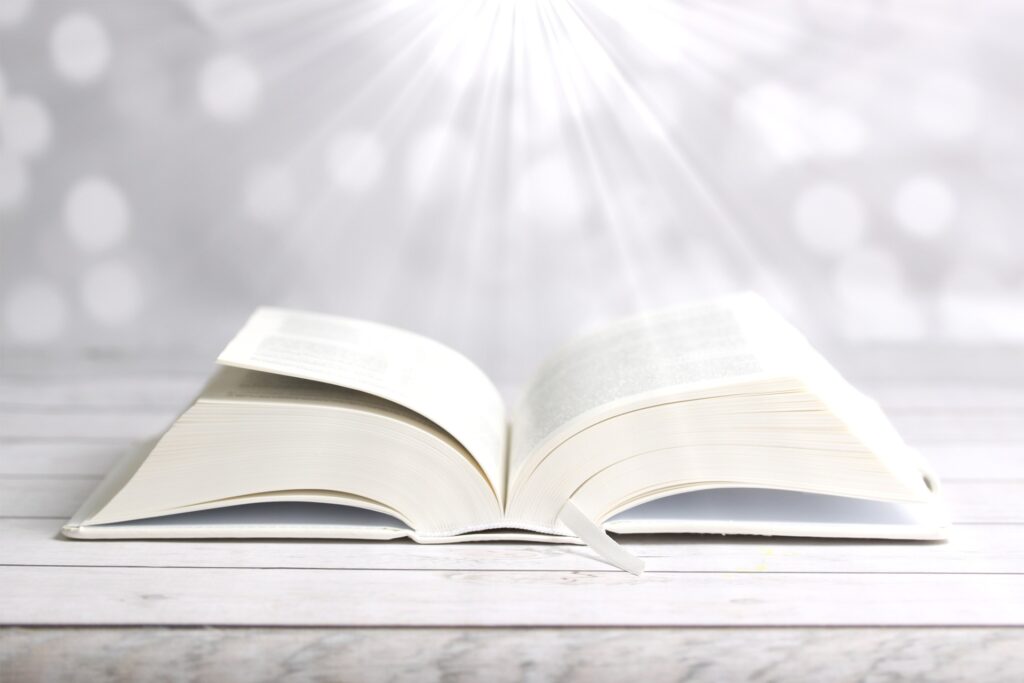 I am in Deuteronomy right now. I started it in the last few days of December. There are 34 chapters in Deuteronomy, so that will take me through January. I began in chapter one and got to verse six when God called a halt for me.
The LORD our God said to us at Horeb, "You have stayed long enough at this mountain. 7 Break camp and advance into the hill country of the Amorites; go to all the neighboring peoples in the Arabah, in the mountains, in the western foothills, in the Negev and along the coast, to the land of the Canaanites and to Lebanon, as far as the great river, the Euphrates. 8 See, I have given you this land. Go in and take possession of the land the LORD swore he would give to your fathers—to Abraham, Isaac and Jacob—and to their descendants after them."

Deuteronomy 1:6-8
See what I mean about getting bogged down on books like Deuteronomy? I'll narrow that verse down to this: You have stayed long enough at this mountain. Break camp and advance. Go in and take possession of the land the Lord God swore he would give to your fathers.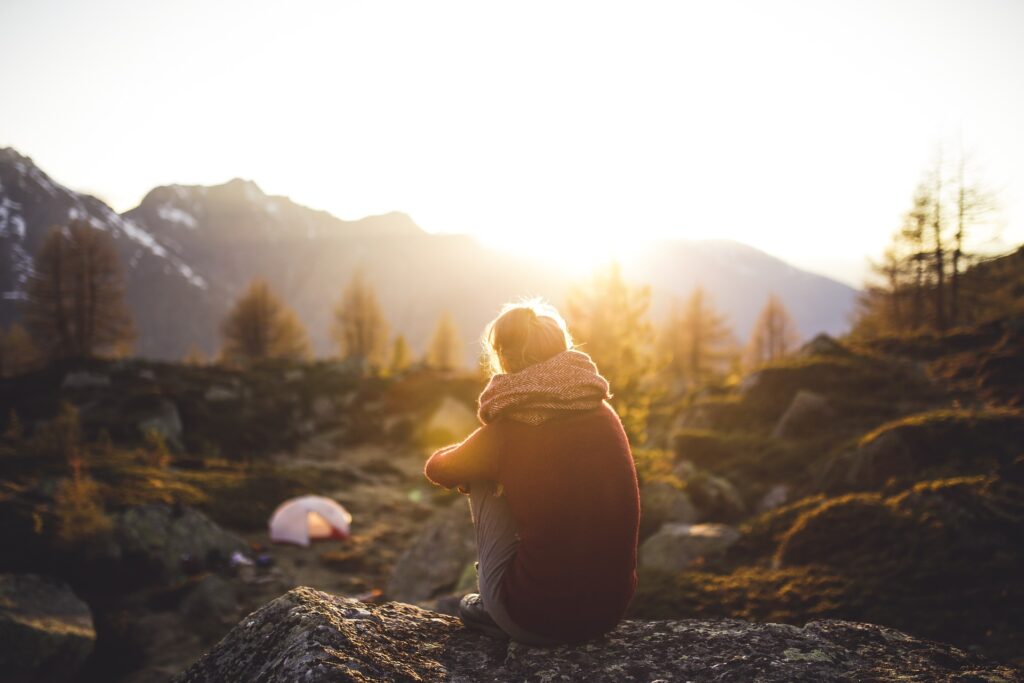 There are a couple of areas in my life where I feel like I have been stagnating. God took Moses to the mountaintop and showed him the Promised land. Like Moses, God has shown me a broad and not clearly defined view of the land I think he would have me possess.
The land can be anything you have felt compelled to accomplish or resolve in your life.
It is my inheritance, the land he wants me to own. And I already know I have camped too long at this mountain. Why? Because like the Israelites, when they first came near the promised land, they sent spies in to explore it. Although Caleb and Joshua returned with a good report, the others came back declaring it impossible. There are giants in the land and fortified cities. It seems impossible. It's too hard. I, too, have seen the giants in the land and the fortified cities and felt defeated before I even began.
Maybe you have some area in your life where you have stayed too long in fear, indecision, procrastination, and doubt.
What is your promised land? What is it that God would have you take possession of in your life? Who are the giants that intimidate you? What are the walled cities you fear you cannot defeat?
When the Israelites came to the Jordan River, the boundary line to enter the Promised land, it was in flood, the first big obstacle. I have experienced flooding on my property. The water is swift and mean. It's muddy and cold. Branches and debris are floating in it. Even in my own yard, I wasn't sure where the ground sloped down, where the bank fell away, where the high ground might be. Having stood at the edge of a flood, I would be terrified to step into it.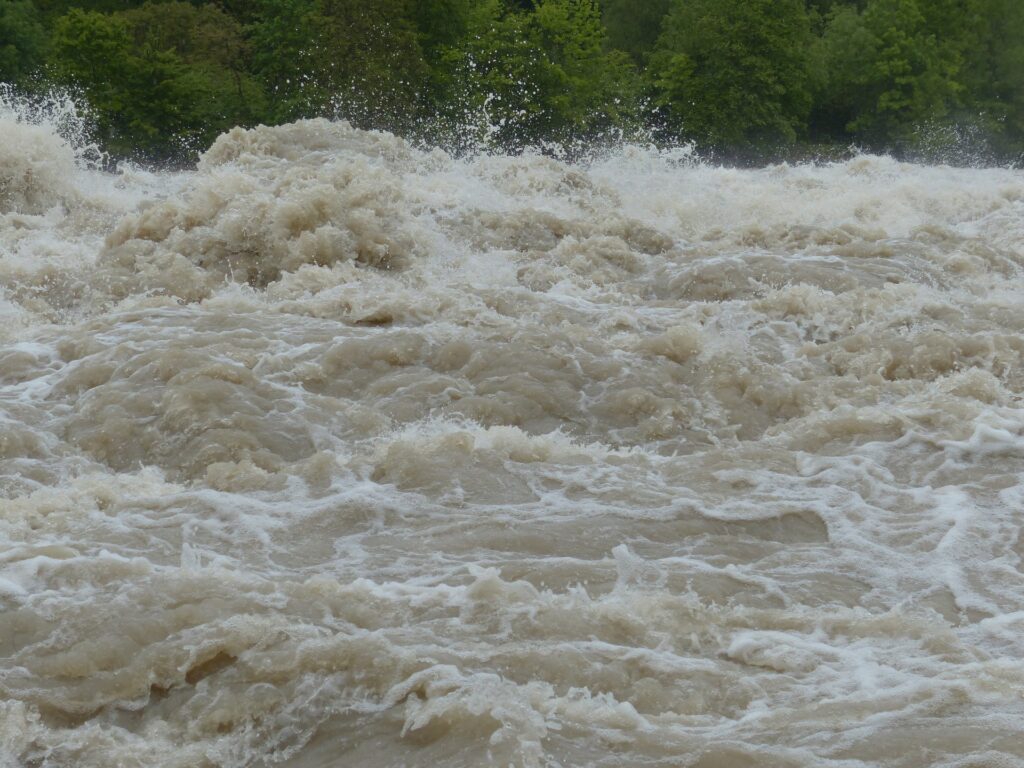 But God told the Israelites to step in the river, and when they did, the waters stopped somewhere upstream. It didn't just happen at the Red Sea. It happened at the Jordan River too. And even when they had all crossed over, there was still the walled city of Jericho to be conquered.
One of my husband's best sermons was titled, "It's not supposed to be easy." It was so well received that many who heard it had pins made to remind them of this simple truth. Our twelve-year-old granddaughter heard it and repeats it with a deep sigh as she struggles through her math homework. We all say it all the time in our house.
Like the Israelites, we, too, must recognize that it's not supposed to be easy.
God does not ask us to take a leap of faith. A leap is a haphazard throwing of ourselves into the unknown with no regard to where and how we might land. God asks us to take a step of faith. Just take that first step into the river.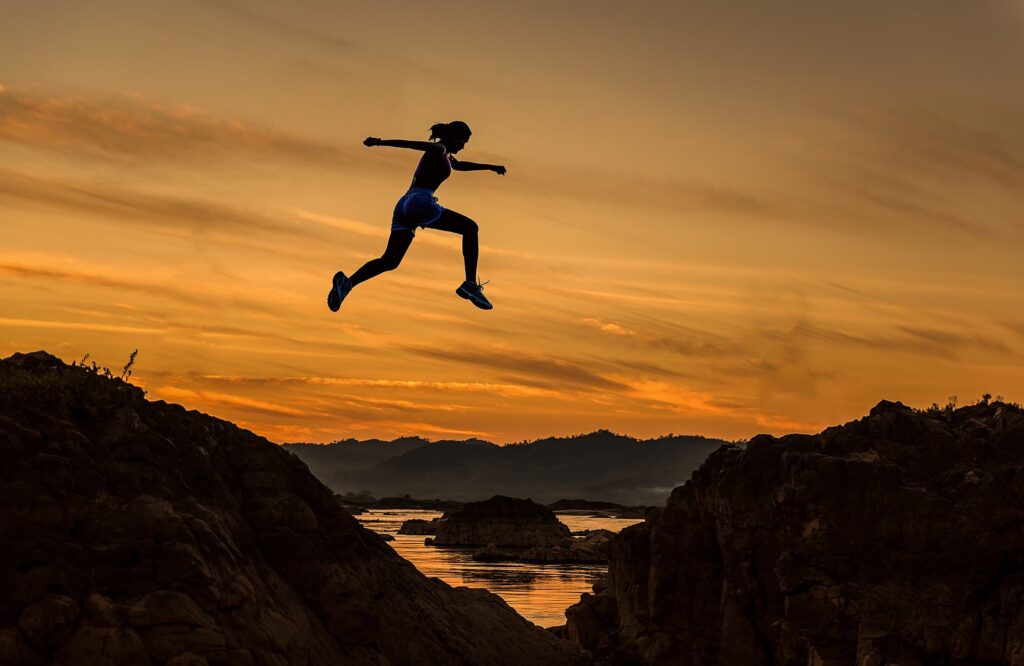 As I have been writing this, I can think of a dozen scenarios of things in your life that you might be putting off, procrastinating, making excuses and just plain avoiding. What came to your mind as you were reading this? It might be as practical as clearing out your storage, or it might be a significant decision, a potentially life altering change. So, what's the first step for you? What do you have to do to break camp and advance.
When God instructs us that it is indeed time to break camp, that it's time to start moving toward our dreams or our goals, he also promises us what he promised the Israelites:
The Lord your God who is going before you will fight for you.

Deuteronomy 1:30
And later in Deuteronomy 5, God said this to them:
32 So be careful to do what the LORD your God has commanded you; do not turn aside to the right or to the left. 33 Walk in obedience to all that the LORD your God has commanded you, so that you may live and prosper and prolong your days in the land that you will possess.

Deuteronomy 5:32-35
It is not so much a New Year's Resolution. He has given me the living word for my life as this new year begins. It is time for me to break camp and take that first step of faith to claim the promised land my heart longs to possess.
I have camped on this mountain long enough. I have stayed in this place of hesitation, indecision, and procrastination for far too long. Maybe you have too. Perhaps it's time for me and you to break camp or at least travel to the mountaintop and get a view of where God wants to take us.
---
Why Doesn't God Just Heal Me
If you like what you've seen here, please consider picking up a copy of my book
Why Doesn't God Just Heal Me – available on Amazon.com
ebook, paperback, and Audible
Having endured an undiagnosed illness for thirty years, I prayed daily for healing and diligently searched the Bible to answer the questions we all ask when faith does not seem to be enough.
With a comprehensive and balanced application of scripture, I address the topic of healing and answer the questions that test our faith.