I know. I have been MIA for more than the six weeks I told you I would be gone. Some of you already knew why I was taking such a long break.
We took a month-long European vacation, and I didn't think it wise to advertise that we would be gone that long. We have been planning this trip for a year. It was a retirement trip for Tom and me, but we also went with our daughter Becky, her husband Roger, and our grandchildren, Zach, Genevieve, and Grace.
If you talked to me before we left, you know I was ambivalent about going. It was VERY expensive, and we weren't in the mood to travel after retiring from all those years of travel with CMA. We just wanted to stay home for a while. Fortunately, God had a better plan for us.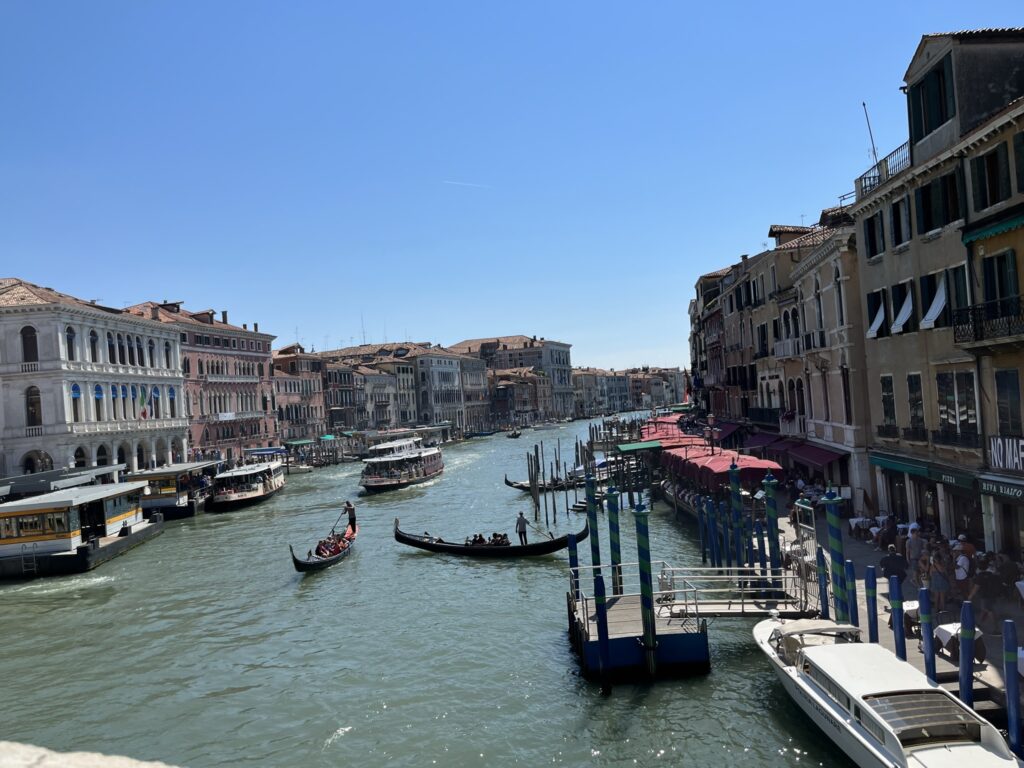 First, we toured Venice. I think it is the most romantic and unique place I have ever been to! Yes, I had a gondola ride. We then took a train to Rome and toured the Coliseum, the Trevi Fountain, and the Spanish Steps. Then we boarded a massive ship for a ten-day Mediterranean Cruise. We sailed at night and, during the days, visited the Greek Islands, Malta and Sicily.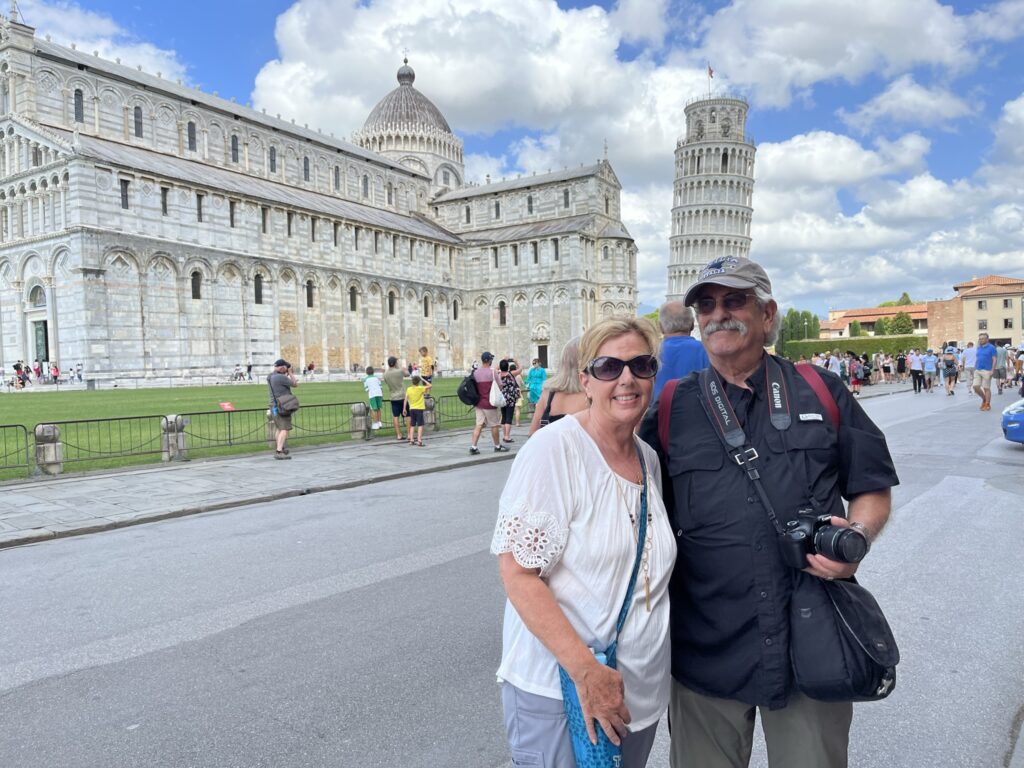 We went to Naples, saw the leaning tower of Pisa, and walked through the ruins of Pompeii. We had a special tour of a vineyard in Tuscany and were served a classic Italian meal under the grape arbors. We returned to Rome and flew to Palermo in Sicily, where we rented a house on the seashore for ten days near the town where Tom's Palazzolo family emigrated from in the 1920's.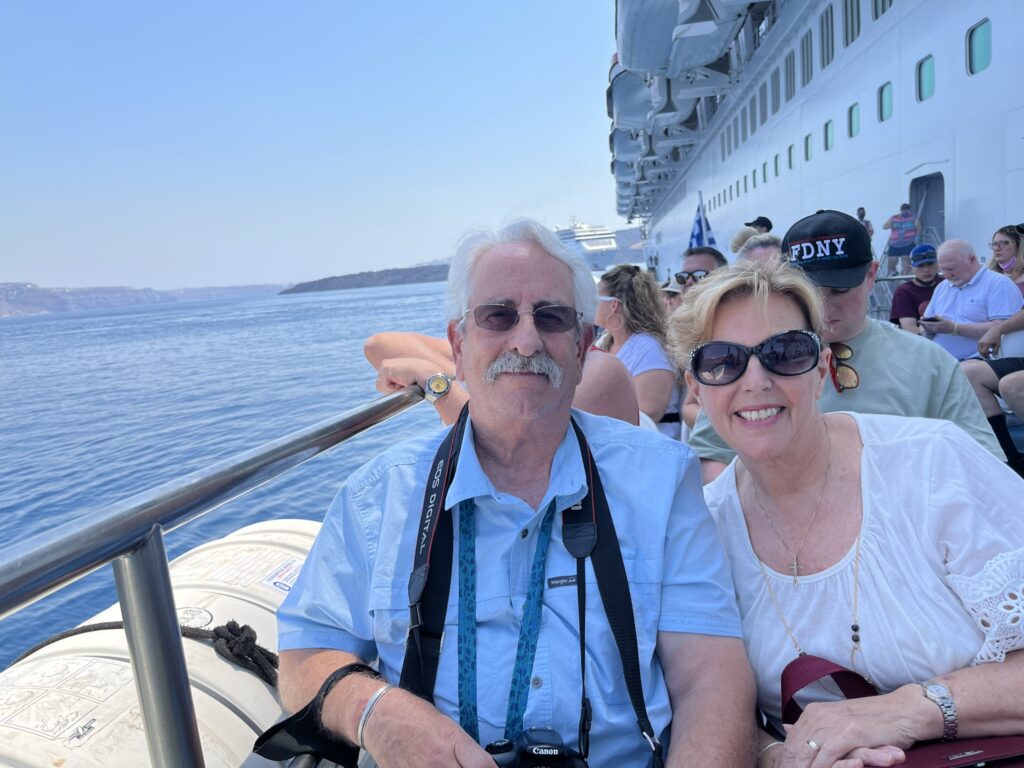 It was the trip of a lifetime, and it felt like a gift from God. I am not saying it was a reward because we certainly do not earn our blessings from a God motivated by Grace. But God knew it would fill our hearts with joy and gratitude. We realized the money spent was why we had worked and saved all these many years, to be able to do something like this.
A Mediterranean Cruise was always on my bucket list. I never expected to actually have the experience! I would say now, if there is something on your bucket list, plan on it.
God gives us the desires of our hearts, even when we didn't see it coming! It was money and time well spent.
I planned to be back on Kathchats by late July. Toward the end of our trip, I got word that my nearest and dearest sister, Dot, was rapidly failing after a hard fight with cancer. By the time I got the message, while still in Sicily, she was already incoherent. She passed away two days after we got home. I am heartbroken and grieving still.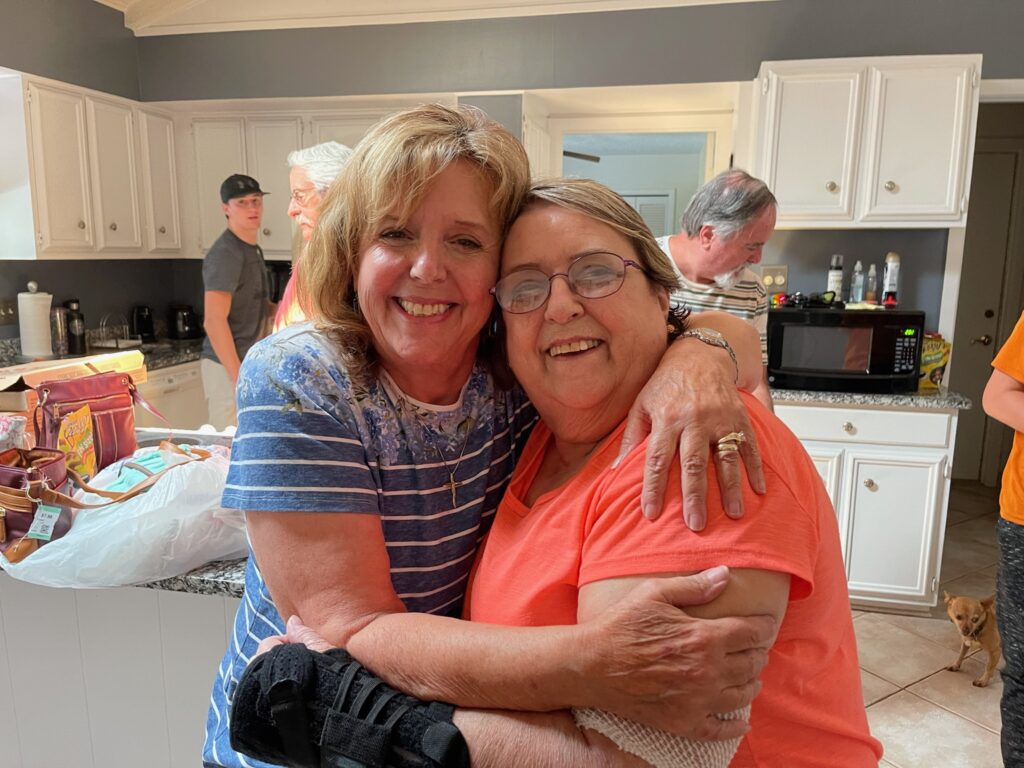 I needed to tell you where I have been and why I was not ready to return when I said I would. To be honest, I have struggled to settle back into my life when my life looks and feels so different!
My daughter Becky has observed that we have all come home to "a different normal" for various reasons." She is right. My life does not look or feel the same to me. Being retired after such a busy life is a huge change for us. Losing my sister has been very hard. With the love and support of a few close friends, and time for prayer and meditation, I am beginning to step cautiously into this new season of my life.
In my last post, I wrote that retirement means we no longer live an obligation-driven life. Yet, I obligated myself to a weekly blog that took several hours of every day to produce.
I now realize that I need to adjust my expectations and my schedule. I have determined that Kathchats will be part of this season, although my posts may not be weekly, at least for a while.
I will post again soon, and thank you for hanging in there with me. I am on my way back, to my home, my home church, my home town and to me.
---
Why Doesn't God Just Heal Me
If you like what you've seen here, please consider picking up a copy of my book
Why Doesn't God Just Heal Me – available on Amazon.com
ebook, paperback, and Audible
Having endured an undiagnosed illness for thirty years, I prayed daily for healing and diligently searched the Bible to answer the questions we all ask when faith does not seem to be enough.
With a comprehensive and balanced application of scripture, I address the topic of healing and answer the questions that test our faith.